WASHINGTON (AP) — Members of the Congressional Black Caucus on Friday called Donald Trump a "disgusting fraud" and demanded that he apologize to President Barack Obama for repeatedly challenging the first African-American president's U.S. citizenship before retreating from the claim on Friday.
One by one, outraged members of the CBC denounced the Republican presidential nominee who for five years was the chief promoter of the false notion that Obama was born somewhere other than Hawaii. Trump said in a brief statement Friday morning that Obama was "born in the United States, period."
Rep. Hakeem Jeffries, D-N.Y., called Trump a "two-bit racial arsonist" who has fanned the flames of bigotry and hatred. Rep. G.K. Butterfield, D-N.C., called Trump a "disgusting fraud" who had no proof of his false claims. Rep. Barbara Lee, D-Calif., said Trump is a liar.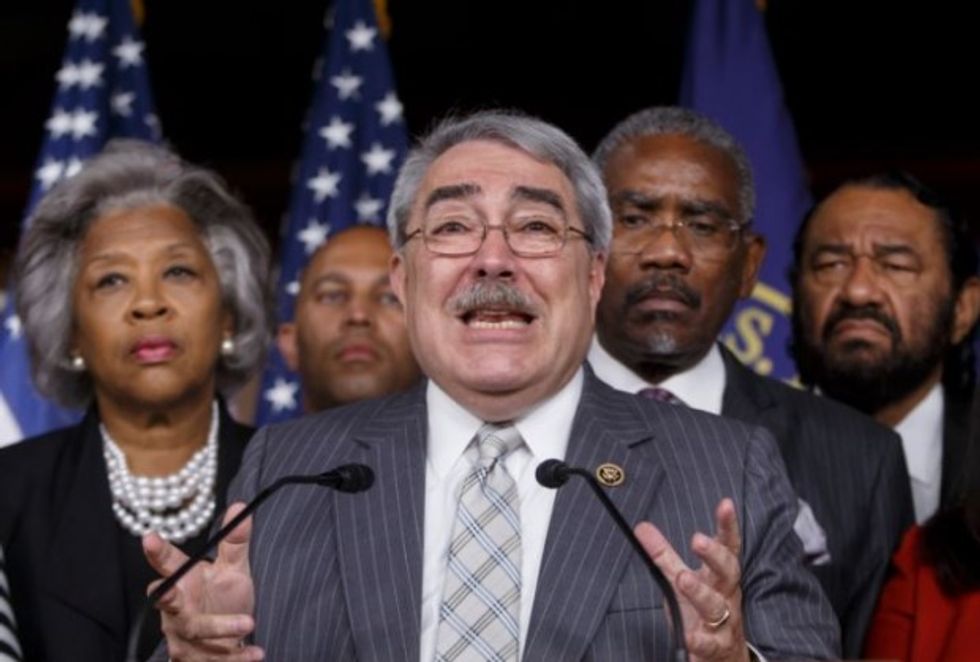 Congressional Black Caucus Chairman Rep. G. K. Butterfield, D-N.C. (AP Photo/J. Scott Applewhite)
The African-American members of Congress sought to use the turn of events to energize not only minority voters but moderates and independents who might be offended by Trump's repeated questioning of Obama's citizenship.
"Don't walk to the polls, don't jog to the polls, run to the polls," Jeffries told potential voters.
Rep. Sheila Jackson-Lee, D-Texas, said their Washington news conference was a calling to African-Americans — "this man cannot be elected."
The appeal from the CBC came as polls showed a tightening in the race between Trump and Democrat Hillary Clinton.
This story has been updated.