The pro-life group Susan B. Anthony List announced Friday that Republican presidential nominee Donald Trump has selected SBA List President Marjorie Dannenfelser to serve as the national chairwoman of his campaign's pro-life coalition.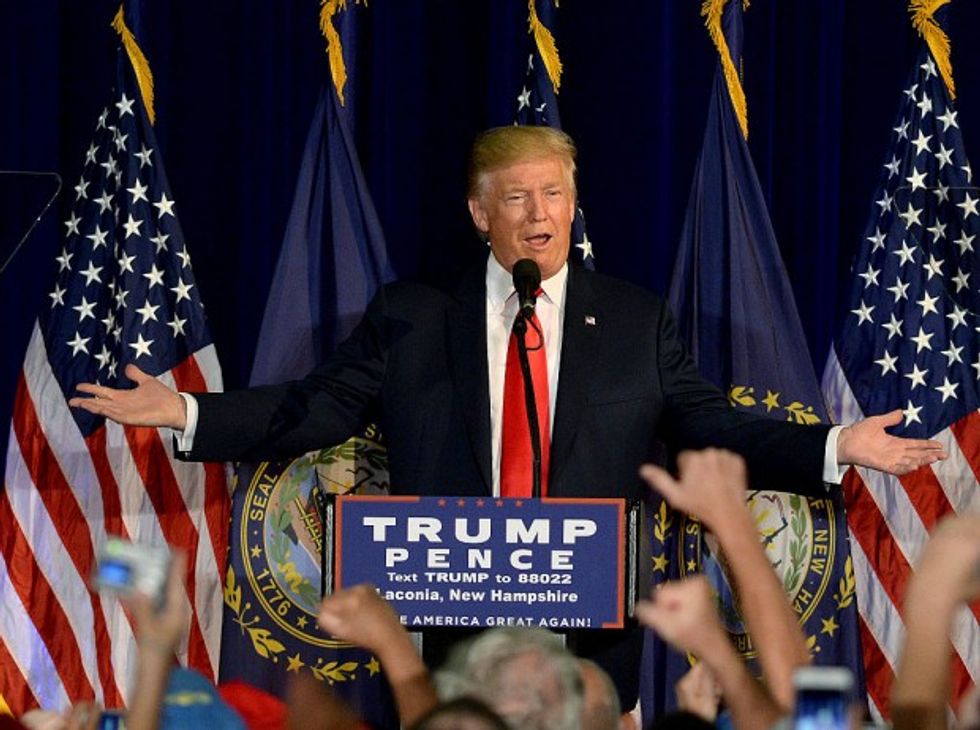 Republican Presidential nominee Donald Trump speaks at Laconia Middle School September 15, 2016 in Laconia, New Hampshire. (Darren McCollester/Getty Images)
In a letter made public by SBA List regarding his selection of Dannenfelser, Trump wrote that he has made a series of "commitments" to "advance the rights of unborn children and their mothers when elected president."
"As we head into the final stretch of the campaign, the help of leaders like you is essential to ensure that pro-life voters know where I stand, and also know where my opponent, Hillary Clinton, stands," Trump said in the letter.
Trump wrote that he is committed to:
Nominating pro-life justices to the U.S. Supreme Court.
Signing into law the Pain-Capable Unborn Child Protection Act, which would end painful late-term abortions nationwide.
Defunding Planned Parenthood as long as they continue to perform abortions, and re-allocating their funding to community health centers that provide comprehensive health care for women.
Making the Hyde Amendment permanent law to protect taxpayers from having to pay for abortions.
Dannenfelser reacted to the move in a statement: "Not only has Mr. Trump doubled down on his three existing commitments to the pro-life movement, he has gone a step further in pledging to protect the Hyde Amendment and the conscience rights of millions of pro-life taxpayers."
"For a candidate to make additional commitments during a general election is almost unheard of," she continued. "The contrast could not be clearer between the two tickets, and I am proud to serve as National Chairwoman for Donald Trump's Pro-Life Coalition."
The pro-life group said co-chairs of Trump's pro-life coalition will be announced later this month.
Trump has struggled to earn the trust of some pro-life activists due to lingering questions regarding his position on the issue of abortion. Prior to the launch of his presidential campaign, Trump — who now describes himself as pro-life — described himself as "pro-choice in every respect." During his campaign, he praised Planned Parenthood, the nation's largest abortion provider, saying that the organization does "some very good work."
—
Follow the author of this story on Twitter and Facebook: