During the recording of Thursday night's episode of "The Tonight Show with Jimmy Fallon," Donald Trump let the comedian completely mess up his hair.
After intense applause following Fallon asking Trump if he could tousle his famous hairdo, the Republican presidential nominee gave him the green light.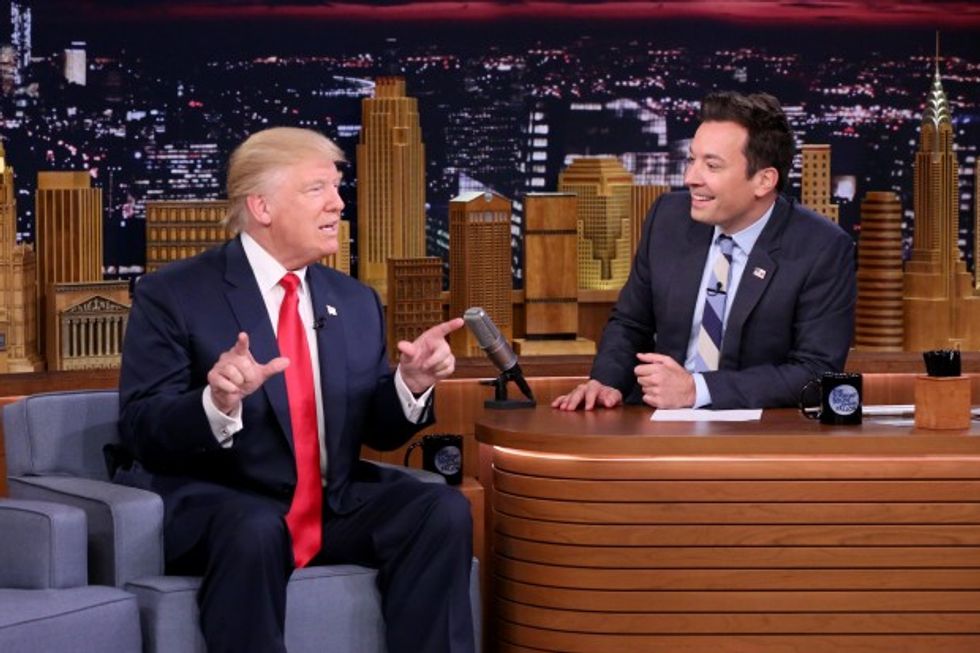 In this image released by NBC, Republican presidential candidate Donald Trump appears with host Jimmy Fallon during a taping of "The Tonight Show Starring Jimmy Fallon," Thursday, Sept. 15, 2016, in New York. (Andrew Lipovsky/NBC via AP)
"The answer's yes, but the people in New Hampshire, where I'm gonna be in about an hour from now, I hope they're going to understand, OK?" Trump said jokingly.
"You said yes?" Fallon confirmed excitedly.
"Go ahead," Trump replied.
The New York billionaire's hair has been a point of interest for several years. In fact, it was five years ago when Fox News' Megyn Kelly first checked to see if Trump's hair was real, or just a combover.
Bad hair day?! #TBT to 2011 when I revealed the mystery of Trump's hair (I can attest that it's real)! #KellyFilepic.twitter.com/dK5X3Zqopk

— Megyn Kelly (@megynkelly) September 16, 2016
You've have to see the number Fallon did on Trump's hair:
—
Follow the author of this story on Twitter: