LOS ANGELES (TheBlaze/AP) — Los Angeles police say a 19-year-old U.S. Marine who was shot in the head while on weekend leave is unlikely to survive his injuries.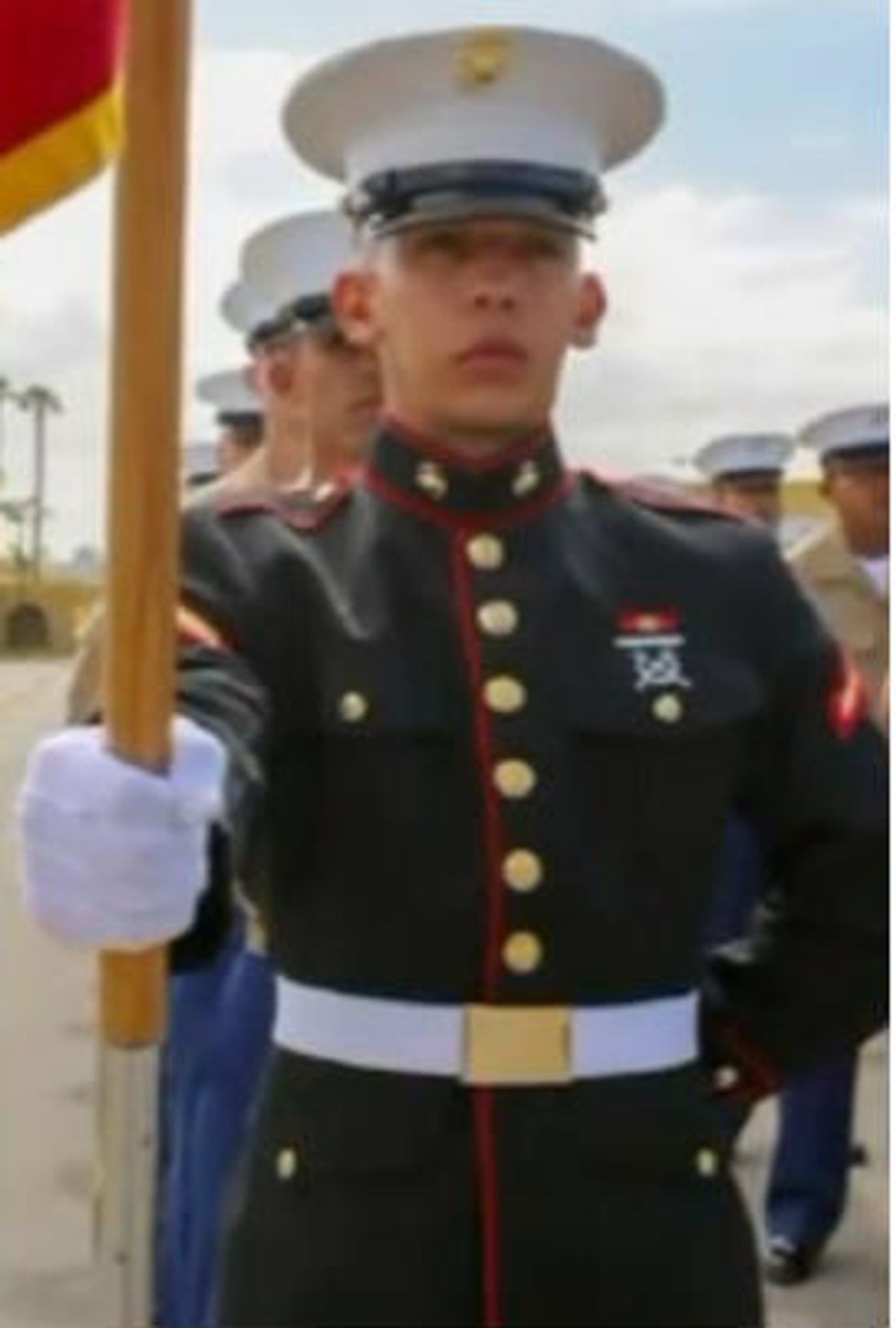 Image source: KTLA-TV
Officials say Carlos Segovia was found slumped over in the driver's seat of his car in South Los Angeles on Friday night.
Officer Norma Eisenman said Monday that a vehicle pulled up beside Segovia's car, and at least one person opened fire, striking him once in the head.
Capt. Peter Whittingham says Segovia has little to no brain function.
A family friend, Claudia Perez, tells the Los Angeles Times that Segovia was on leave from Camp Pendleton near San Diego and was visiting family and friends.
"He was here this weekend to help clean up streets or do whatever they were going to do," a family friend told KTLA-TV.
Police say Segovia wasn't in uniform when he was shot, and no suspects have been identified. Investigators don't have a motive.
—
Follow the author of this story on Twitter and Facebook: