NBC's "Nightly News" anchor Lester Holt, the moderator of the first presidential debate, has revealed the topics for the impending face-off next week.
The debate between Republican nominee Donald Trump and Democratic nominee Hillary Clinton will focus on issues pertaining to "America's Direction," "Achieving Prosperity" and "Securing America," according to a press release Monday from the Commission on Presidential Debates.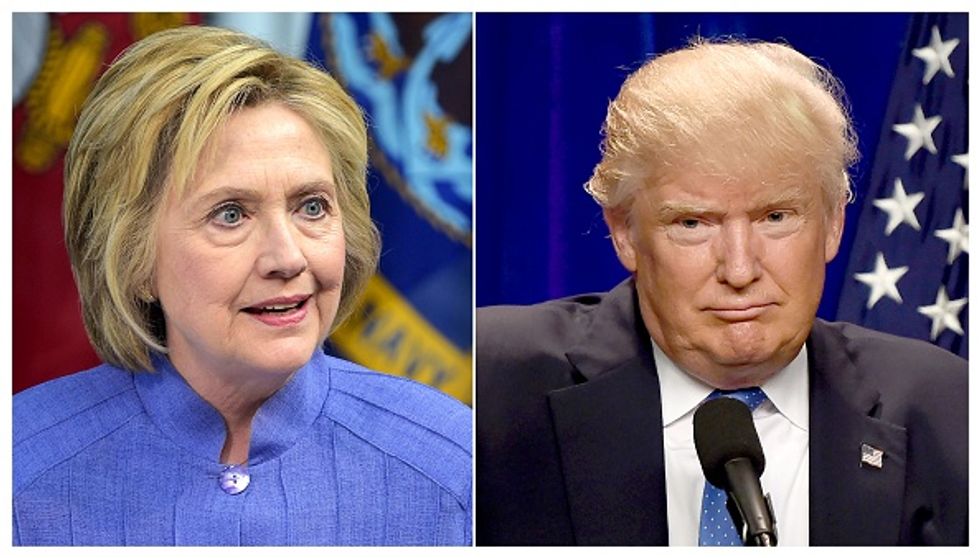 This combination of file photos shows Democratic presidential candidate Hillary Clinton(L)on June 15, 2016 and presumptive Republican presidential nominee Donald Trump on June 13, 2016. (DSK/AFP/Getty Images)
The much-anticipated presidential showdown will be hosted by Hofstra University in Hempstead, New York, and will last 90 minutes. The event will begin at 9 p.m. on Monday, Sept. 26, and will feature six 15-minute segments, each topic taking up two of the sections.
There will be no commercials during the debate.
—
Follow the author of this story on Twitter: