Fox News show host Sean Hannity is facing correctional instruction from his home network for participating in a promotional video for Donald Trump's presidential campaign.
Hannity, who has become known for his very friendly approach to interviewing the Republican presidential nominee on his evening program, which he does often, joined fellow conservatives Mark Geist, a security contractor caught in the 2012 Benghazi attacks, outspoken rocker Ted Nugent and Milwaukee County Sheriff David Clarke, among others, to praise Trump's promises regarding the Second Amendment.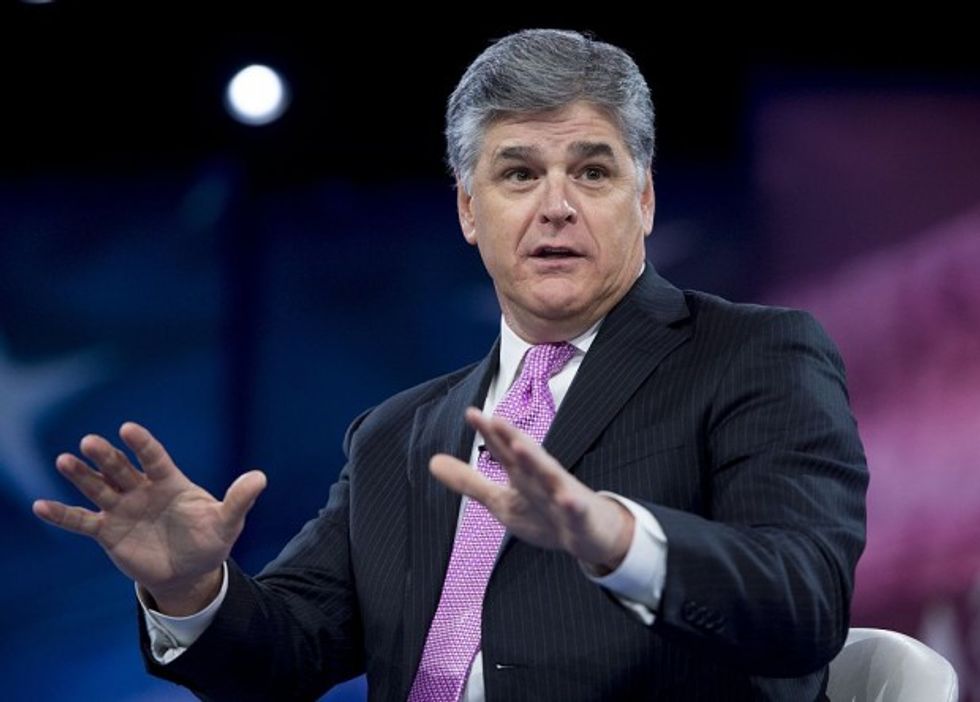 SAUL LOEB/AFP/Getty Images
"One of the reasons I'm supporting Donald Trump this year is, No. 1, he's going to put originalists on the Supreme Court, people that believe in fidelity to the Constitution, separation of powers, co-equal branches of government," Hannity said in the iPhone-recorded clip, echoing comments he's made repeatedly on his Fox show.
The unflinching Trump supporter continued:
He's a guy that will vet refugees to keep Americans safe. And of course he's gonna build that wall. He says he's gonna have Mexico pay for it. That's fine, as long as we secure the country and of course we don't want people competing for jobs. He said he will eliminate Obamacare, make us energy-independent. And as somebody who's been a marksman since I'm 11 years old, protecting our Second Amendment rights are paramount to me.
But according to the Washington Post's Erik Wemple, Fox was unaware one of it's most well-known talents had made a 32-second endorsement on the 8-minute advertisement.
"We had no knowledge that Sean Hannity was participating in this," a Fox spokesperson told the outlet. "He will not be doing anything along these lines for the remainder of the election."
Hannity has made it no secret that he is a supporter of Trump's candidacy. In a segment on his eponymous radio show earlier this summer, Hannity defended his immovable support for the billionaire businessman, saying he is not a journalist.
Watch the #Heartland4Trump video below:
–
Follow the author of this story on Twitter: