Speaking to a gathering of Italian journalists Thursday, Pope Francis argued that journalism that peddles gossip or rumors is "terrorism."
Francis, in his address to National Council Order of Journalists, reminded the audience that he has often likened gossip to terrorism — "how it is possible to kill someone with tongue" — and said, "This applies to individual people — in the family or at work — but even more so to journalists because their voice can reach everyone, and this is a very powerful weapon."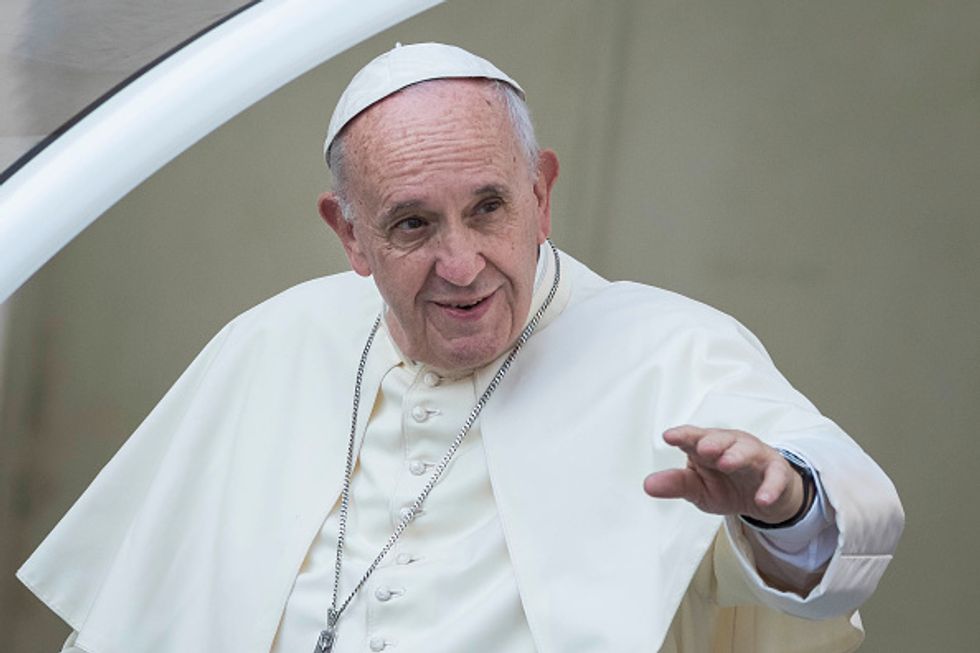 Pope Francis greets the faithful as he arrives to celebrate his Weekly General Audience in St. Peter's Square. (Getty Images/Giuseppe Ciccia)
"Journalism must always respect the dignity of the person," he continued. "Journalism cannot be a weapon for the destruction of people or even populations. Nor must it fuel fears in relation to changes or phenomena such as forced migration due to hunger or war."
According to a transcript from the Holy See's press office, the pope offered three charges to the journalists at the event: live with professionalism, respect human dignity and love the truth.
"I hope that increasingly and everywhere journalism may be a tool for construction, a factor of the common good and for the acceleration of processes of reconciliation; that it may be able to resist the temptation to foment confrontation, with a language that stokes the flames of division, instead of favoring a culture of encounter," Francis said.
He ended his address with one final piece of advice for the reporters: "You journalists can remind everyone every day that there is no conflict that cannot be resolved by women and men of goodwill."
As Reuters reported, many Italian newspapers can be highly sensationalized and are apt to publish unsubstantiated rumors to ruin a person's private life simply because of differing political views.
—
Follow Kaitlyn Schallhorn (@K_Schallhorn) on Twitter