Evangelist Franklin Graham, the son of famed Christian leader Billy Graham, on Sunday weighed in on what is arguably the most controversial cultural topic in recent years — the issue of police shootings — and he didn't mince words.
Graham said he took to Facebook to write the post because he wants "to help you survive to live another day."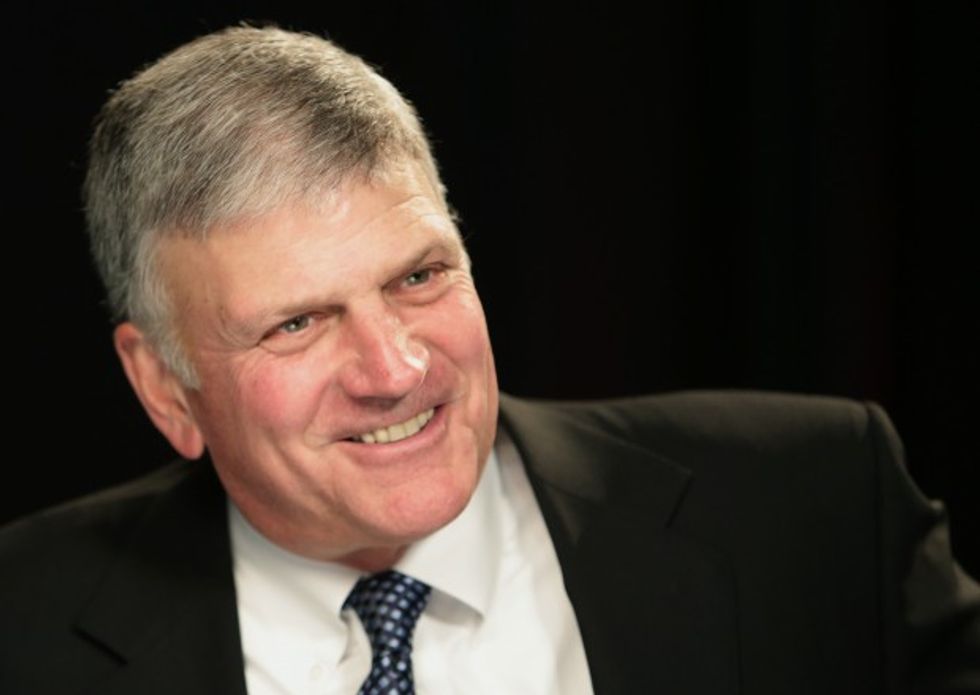 Franklin Graham before an interview at the Associated Press office on Tuesday, Oct. 15, 2013 in New York. (AP Photo/Peter Morgan)

"Listen up, whites, blacks, Latinos, and everybody else. I've said it before, and I'm going to say it again," Graham began. "If you're stopped by law enforcement, here's some simple advice—Follow their instructions!"
According to Graham, there's "no question" that there are "too many avoidable shootings." But Graham said if you happen to be stopped by law enforcement — no matter your race, the time or the place — then the best thing you can do is follow the officers' instructions.
Just by simply following instructions, Graham said you can "greatly diminish your chances of getting shot."
"Just do what the officer says!," Graham wrote. "If they say 'Stop,' then stop. If they say, 'Lie down,' then lie down. If they say, 'Put your hands up,' then put your hands up."
Even if you feel the officer is wrong, Graham still advised to follow instructions and "don't argue."
"That doesn't mean mistakes aren't going to be made, but heeding this advice may save your life," he said. "No matter what our skin color, we all bleed red."
"We're all human beings created by God—and every life matters," Graham concluded.
The issue of police using deadly force has become one of the most controversial and divisive issues in America in recent history. Most recently, protests broke out in Tulsa, Oklahoma, and Charlotte, North Carolina, after police in each city shot and killed a black man.
In the Tulsa shooting, the officer who fired the shots was charged with first-degree manslaughter. And in the Charlotte case, no charges have yet been filed against the officers involved.
—
Follow the author of this story on Twitter and Facebook:
[facebook //www.facebook.com/plugins/like.php?href=