An NFL star took to Instagram after, he said, his auto repair bill went up $1,200, despite no work being done on the vehicle.
Carolina Panthers fullback Mike Tolbert stated in an Instagram post Wednesday that he took his 1975 Chevy Caprice convertible to Motion Lab Tuning in Charlotte, North Carolina, in June. Three months later, he said went back to the shop to ask why the repair hadn't been completed.
Tolbert had previously received a bill for $2,700, but when he walked into the shop on Wednesday, he found he owed a whopping $3,900.
"I was like, 'Where'd that come from?' And they were, 'Blase' this, work for this, this and this.' But my car's not finished," Tolbert said, CBS Sports reported. "So we had an argument about that. I tried to pay them with a check. They said, 'We're not going to take your check because we're not sure it's going to clear the bank.' I'm like, 'OK, if that's what you feel.'"
So Tolbert went to the bank and took out $3,943.93 — in coins.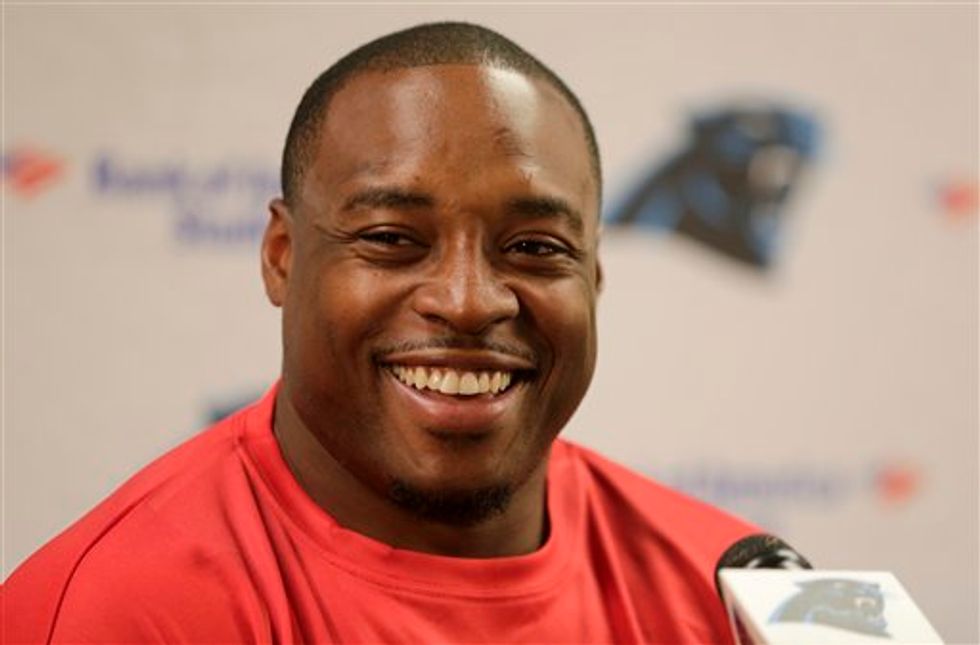 Carolina Panthers fullback Mike Tolbert speaks to the media during training camp. (AP Photo/Chuck Burton)
"They didn't want to take it," Tolbert said. "The police officer made them take it. I got my car out of there, and I'm shipping it somewhere else to get it fixed. It's not even done."
"They wanted to get rude and disrespectful. And I handled it the funniest and simplest way I could. I paid them what they asked for. How else can you defend it?" Tolbert added.
Meanwhile, Motion Lab Tuning says the issue was miscommunication. The business claimed the NFL star originally had his friend drop off the car and serve as the middle man between the shop and Tolbert. Further, Motion Lab Tuning said the reason the bill went up between June and September was for parts that Tolbert was supposed to supply, but never did.
—
Follow the author of this story on Twitter and Facebook: