Billionaire Mark Cuban criticized Republican presidential nominee Donald Trump for lacking transparency when it comes to the Manhattan real-estate mogul's taxes.
Cuban, who has endorsed Trump's Democratic opponent, Hillary Clinton, told CNN that Trump should "just explain" his tax situation amid reports that the Manhattan businessman was able to legally avoid paying taxes for almost two decades.
"Just own the mistake and explain it," Cuban said. "The problem is, there's no transparency, and he won't own his mistakes, and we don't want somebody like that who is ashamed of what he's done in the business world."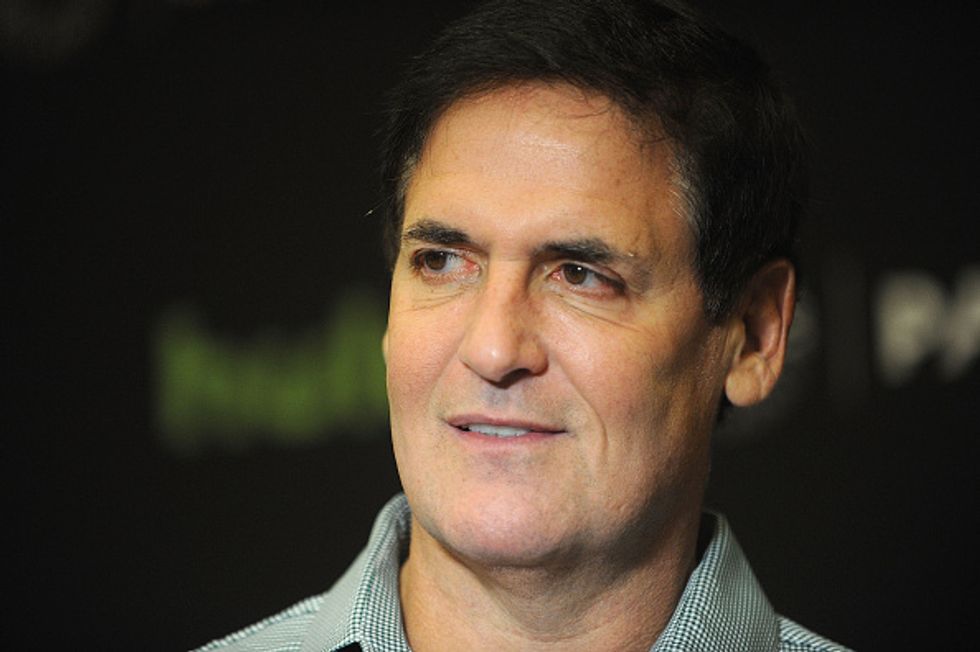 Mark Cuban (Getty Images/Brad Barket)
But Cuban went a step further Monday and contended that next to serving in the U.S. military, paying taxes is an extremely patriotic duty — particularly for the rich.
"I say it all the time: after military service, the most patriotic thing you can do as a wealthy person is pay your taxes because that keeps the roads paved, the military paid and kids going to school," Cuban said. "And [Trump] honestly doesn't understand the concept."
Cuban also told CNN that Trump's "problem" is that he "won't own his mistakes," a trait that the entrepreneur said gives reason to the notion that Trump is "unfit to be president."
According to a bombshell report from the New York Times over the weekend, Trump declared a $916 million loss on his 1995 income tax returns. That loss was so substantial that it allowed Trump to legally avoid paying federal income taxes for up to 18 years, the Times reported.
Watch Cuban's interview with CNN: