Hillary Clinton has faced intense scrutiny for not being transparent enough over her lengthy career in public service, but according to one of her senior staffers, the Democratic presidential nominee is the most transparent candidate "in history."
Jennifer Palmieri, communications director for Clinton's campaign, said Tuesday her boss has disclosed more personal information than any other presidential candidate.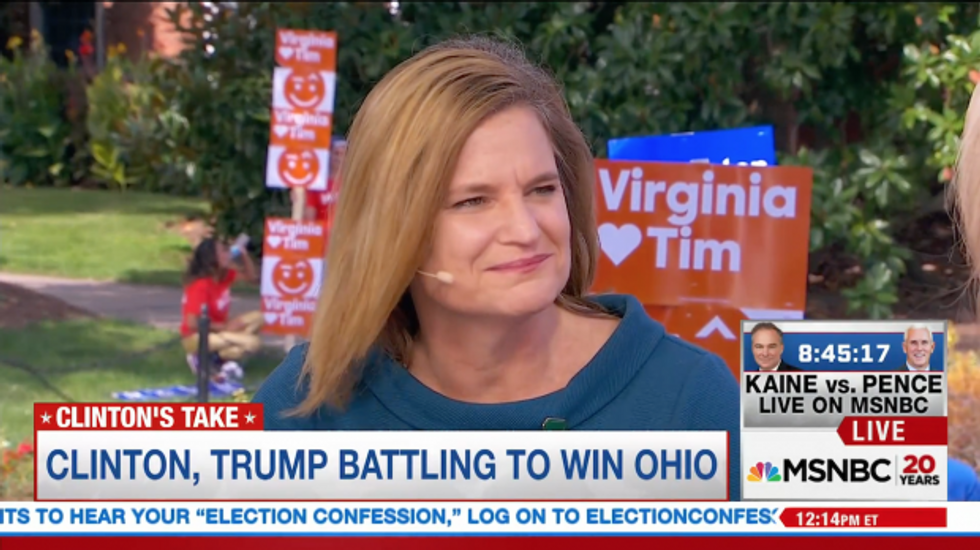 MSNBC
"Hillary Clinton has been — has put forward more information about herself than I believe any presidential candidate in modern, probably in history. I think we can safely say that," she told MSNBC correspondent Andrea Mitchell.
Palmieri's comment came in response to Mitchell asking why Clinton won't release the transcripts of speeches she made at Goldman Sachs — an attack both Donald Trump and Sen. Bernie Sanders have levied against the former secretary of state.
The Clinton staffer then pivoted toward Trump's failure to release his tax returns, arguing the GOP presidential nominee has not met "the very basic standard of exposure" in his campaign.
Watch the entire interview below:
(H/T: Daily Caller)
—
Follow the author of this story on Twitter: