Actor and environmental activist Leonardo DiCaprio said Monday that those who don't believe in climate change shouldn't be permitted to hold public office.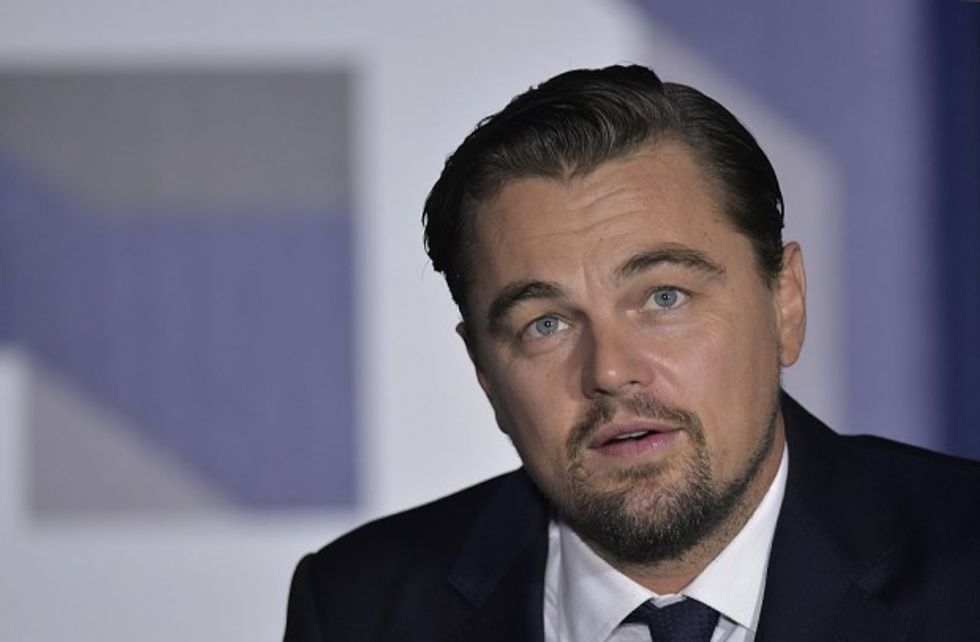 Actor Leonardo DiCaprio speaks during a discussion on climate change during the South by South Lawn festival on the South Lawn of the the White House on Monday in Washington, D.C. (Mandel Ngan/AFP/Getty Images)
During remarks about his new documentary "Before the Flood" at the White House's South by South Lawn event celebrating and encouraging innovation, DiCaprio said, "We must empower leaders who not only believe in climate change but are willing to do something about it."
"The scientific consensus is in and the argument is now over," DiCaprio said. "If you do not believe in climate change, you do not believe in facts or in science or empirical truths and, therefore, in my humble opinion, should not be allowed to hold public office."
Some interpreted his remarks as a swipe against Republican presidential nominee Donald Trump, who has called climate change a "hoax."
Ice storm rolls from Texas to Tennessee - I'm in Los Angeles and it's freezing. Global warming is a total, and very expensive, hoax!
— Donald J. Trump (@realDonaldTrump) December 6, 2013
DiCaprio said that in this "unusual election year" climate change hasn't been discussed often, and he hopes his film will influence voters before the election.
—
Follow the author of this story on Twitter and Facebook: