Fox News host Megyn Kelly, who has had somewhat of a tumultuous relationship with Donald Trump throughout the campaign season, slammed the Republican presidential nominee Wednesday for avoiding "unsafe spaces" and mostly speaking only to her fellow network anchor Sean Hannity.
"Donald Trump, with all do respect to my friend at 10 o'clock, will go on Hannity and pretty much only Hannity and will not venture out to the unsafe spaces these days," Kelly said.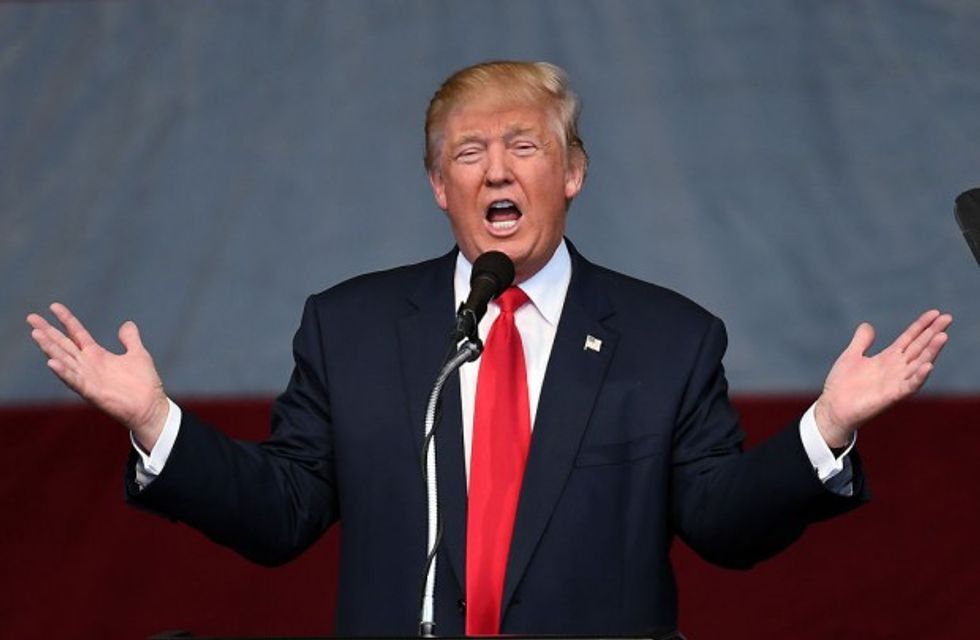 Ethan Miller/Getty Images
Less than an hour later, Hannity tore into Kelly for her comments, asserting on Twitter that his colleague "clearly" supports Clinton.
This is not the first time Kelly has hit Trump — or Hannity — on the matter. Following the first presidential debate last week, the popular anchor said, "We'll see whether he speaks to the journalists," upon learning the billionaire businessman joined Hannity in the spin room.
Kelly went on to say that avoiding certain programs "doesn't exactly expand the tent" for Trump or Democratic presidential nominee Hillary Clinton, whom she criticized last week for not appearing on her show, too.
She jabbed the former secretary of state for sitting down for a friendly interview with musician Mary J. Blige and "using my name to hit" Trump rather than accepting an invitation for an interview with her.
Yes, @HillaryClinton, do 30 min w/@maryjblige, & then perhaps u will finally sit w/me, instead of just using my nam… https://t.co/iRBBDJXC8H

— Megyn Kelly (@Megyn Kelly)1475253160.0
To be fair, Trump did appear last week on Fox host Bill O'Reilly's program for a discussion about his first debate with Clinton.
See Kelly's comments below:
Megyn Kelly hits Trump for only going on Sean Hannity's show and avoiding "unsafe spaces" pic.twitter.com/ysZVafg4DY

— Tré Goins-Phillips (@tregp) October 6, 2016
—
Follow the author of this story on Twitter: