One youth football coach lost his job after disciplining a child for allegedly bullying one of his fellow teammates.
According to a report from WTNH-TV, Todd Kennedy, of Durham, Connecticut, stepped in when he heard there was bullying taking place on his watch, and he wanted to make it clear that such behavior would not be tolerated.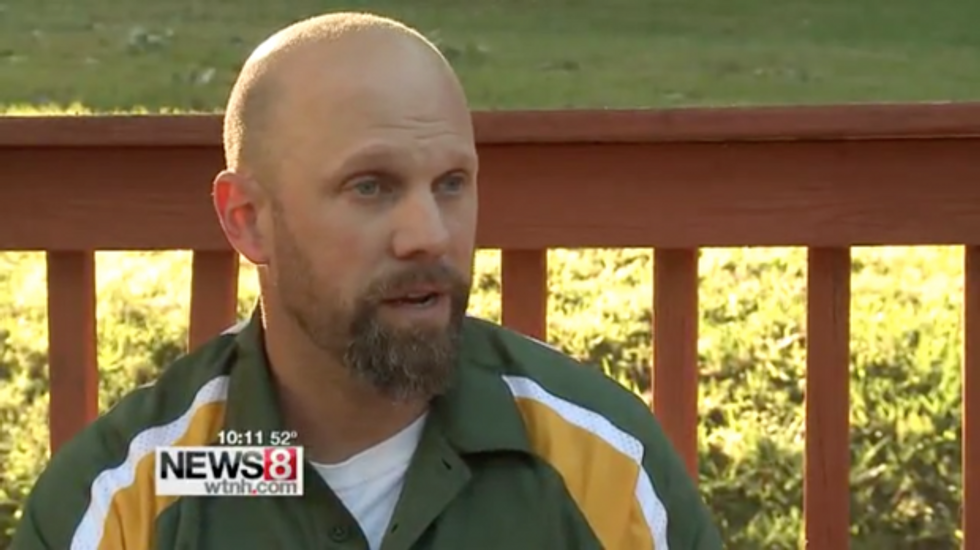 Former youth football coach Todd Kennedy (WTNH-TV)
Though the boy denied he had bullied anyone, Kennedy said he first addressed the issue with his entire team of 4th through 6th graders. When it happened again, the former coach ordered the misbehaving boy to take a few laps — a disciplinary move the board of the Durham Middlefield Falcons did not like.
"They said, 'Well, why did you feel you were qualified to handle this bullying incident?' I'm like, 'Well, because I'm a father,'" Kennedy, whose two sons played on the team, said.
According to Kennedy, the boy ran the laps without complaining, but that did not stop the youth football and cheerleading board from suspending him and subsequently voting unanimously to fire him on Monday.
"What I'm going to miss the most is seeing what we would have done this year, you know, seeing if we would have gotten to the championship game," Kennedy noted.
Kennedy pulled his sons from the football team — and he isn't alone. Shannon Riso, whose son also played for the team, pulled her child when she heard Kennedy was dismissed by the board.
"Bullying is okay – that's the message I got," Risso, who is unhappy with the decision, said. "That's why my son is not going to play for them. I want him to be around better role models than that."
Kennedy admitted he was never trained on how to handle bullying as a coach, so he dealt with it the same way he would his own sons. In fact, he said if one of his children was acting up, he would have no problem with another coach addressing the issue similarly.
Now that he's out of the job, the sidelined coach is upset he wasn't able to explain to his players exactly what happened.
"They never heard from me, so now you've got these children that I've been coaching since August and all of a sudden their coach just disappears," Kennedy lamented.
See Kennedy's interview below:
—