Fox News anchor Shepard Smith is no stranger to extreme coverage of extreme weather. This time, however, he may have outdone even his coverage of Hurricane Katrina in New Orleans. During the course of warning Florida residents about the dangers of staying in their homes, Smith bluntly warned Florida residents that if the storm changed path, they and everyone they know might die.
Thanks Fox News! pic.twitter.com/eGV2CCMSIo

— Marty of Social Club (@Deathbymartymar) October 6, 2016
SMITH: Daytona Beach, all the way up to Jacksonville.. this moves twenty miles to the west, and you and everyone you know are dead. All of you. Because you can't survive it. It's not possible, unless you're very, very lucky. And your kids die, too.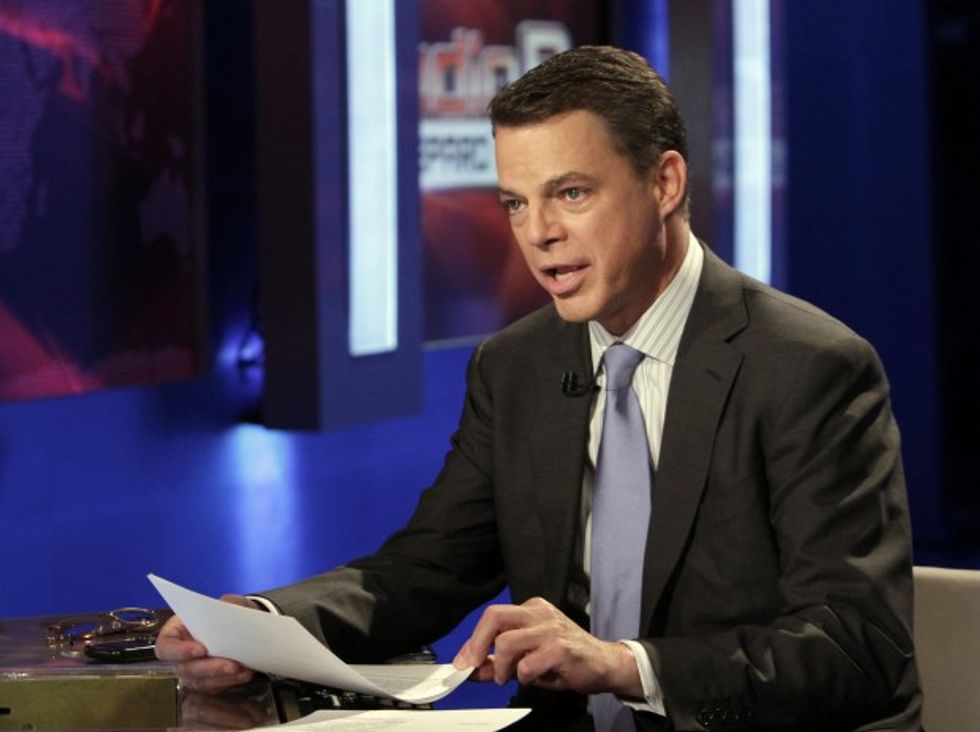 Fox News Channel anchor Shepard Smith in New York, Tuesday, May 24, 2011. (AP Photo/Richard Drew)
Later on in the show, Smith interviewed one of his friends who planned to stay in Florida, and he teased the segment by saying, "I'll ask her why she's staying, and if she expects us to cover her funeral."
Hurricane Matthew has already killed at least 283 residents of Haiti and is expected to make landfall in Florida. Preliminary damage estimates, based on storm path, are very severe. Florida Governor Rick Scott has likewise warned that this is a "killer" storm; however, he stopped short of staying that literally everyone who remained in the state would be killed.