NEW YORK (AP) -- The chief executive officer of the website Rentboy.com pleaded guilty Friday to promoting prostitution.
Jeffrey Hurant faces up to 21 months in prison when he's sentenced Feb. 2 in the federal case in Brooklyn.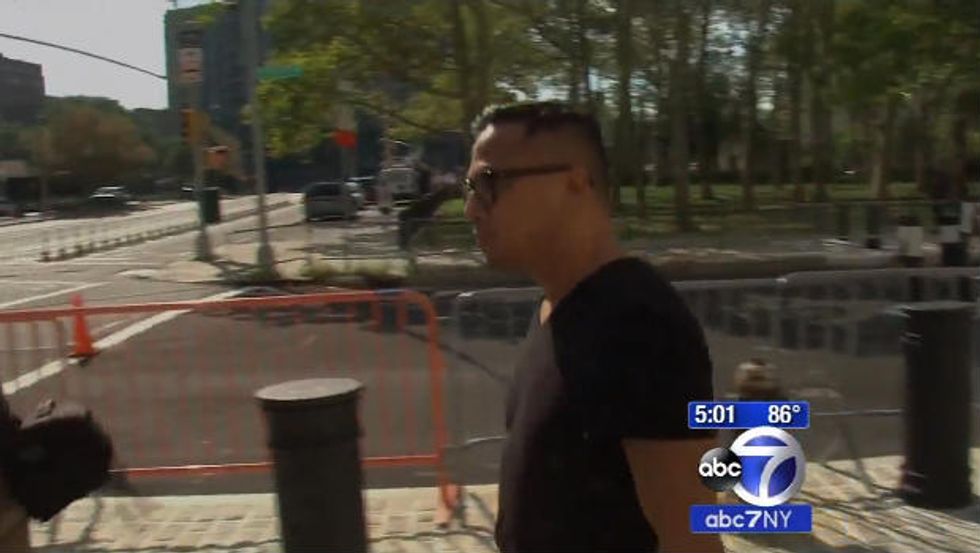 Jeffrey Hurant (Image source: WABC-TV)
The successful site operated for nearly 20 years in an open and racy way, with male escorts paying for ads to attract new - mainly male - customers. That came to an abrupt end during a raid of Rentboy's Manhattan offices last year, led by the U.S. Department of Homeland Security. The vast majority of prostitution cases are handled by local authorities.
"Surely the Department of Homeland Security has more pressing concerns than to fritter away precious time and resources on something that shouldn't even be criminalized in the first place," Human Rights Watch's Graeme Reid said at the time, echoing the sentiments by the American Civil Liberties Union and other advocacy groups.
Federal authorities, who brought the case using a broad statute barring travel to commit or promote a crime, strenuously denied advocates' claims of anti-gay bias.
At the time of Hurant's arrest, Rentboy had thousands of advertisers paying up to $300 a month, 500,000 visitors a day and revenues of $10 million over five years.
The business hosted parties and an annual awards show for escorts called the Hookies. In interviews, Hurant insisted "there is no place on this website where somebody says I'll have sex for money because that is against the law," but also boasted about wanting "to keep the oldest profession in the world up to date with all the latest technology."
—