The Obama administration revealed Friday that it is "confident" that the Russian government is behind recent hacks and document leaks that have played a role in the 2016 elections, including the documents provided to WikiLeaks as part of a document dump from a successful hack of the Democratic National Committee's email system.
Via CNN:
"We believe, based on the scope and sensitivity of these efforts, that only Russia's senior-most officials could have authorized these activities," the Department of Homeland Security and Office of the Director of National Intelligence said in a joint statement.

"The recent disclosures of alleged hacked emails on sites like DCLeaks.com and WikiLeaks and by the Guccifer 2.0 online persona are consistent with the methods and motivations of Russian-directed efforts," the statement added. "These thefts and disclosures are intended to interfere with the US election process. Such activity is not new to Moscow -- the Russians have used similar tactics and techniques across Europe and Eurasia, for example, to influence public opinion there."

Officials told CNN that Friday's announcement follows long deliberations within the Obama administration as to whether and when to take this step. They have had confidence on the assessment for some time. Only question was whether to go public.
The clear implication of the White House's statement is that the Russian government is trying to get Donald Trump elected.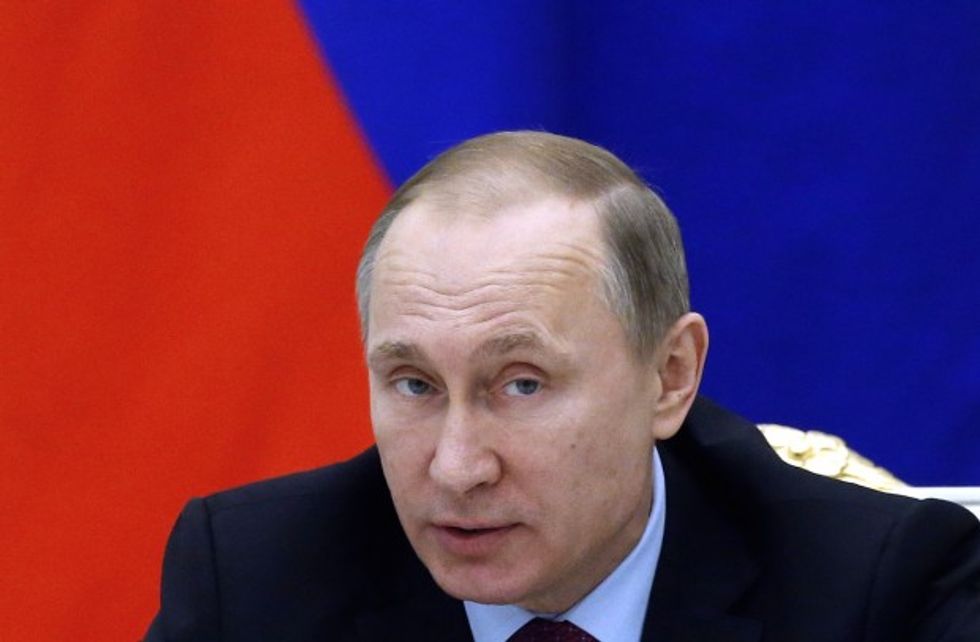 Russian President Vladimir Putin (Maxim Shipenkov/AFP/Getty Images)
Of course, the Obama administration was itself caught attempting to influence this election by coordinating with the Clinton campaign to reduce the political impact of the Hillary Clinton email scandal. As The Blaze reported Thursday night, the Obama State Department coordinated with the Clinton campaign to ensure that John Kerry was not asked about the Clinton email scandal during media appearances.