On his Facebook page Saturday, prominent conservative radio personality Glenn Beck responded to the growing controversy over Republican presidential nominee Donald Trump's lewd remarks on Friday, in which he appeared, among other things,  to suggest that he could "grab [women] by the p***y" and they would let him, because he's famous.
Beck, who has been a staunch opponent of Trump since the beginning of his primary campaign, and who has refused to endorse or support him in the general election, specifically discussed Senator Mike Lee (R-UT)'s decision to call on Trump to drop out of the race. Beck noted:
Every person, each of us must decide what is a bridge too far.

Mike Lee has obviously reached that point, where the moral compromise his party is asking him to make is simply beyond what is acceptable.

It is not acceptable to ask a moral, dignified man to cast his vote to help elect an immoral man who is absent decency or dignity. . . . Lee's call for Trump to step down and withdraw from the race is respectful to him and to the process.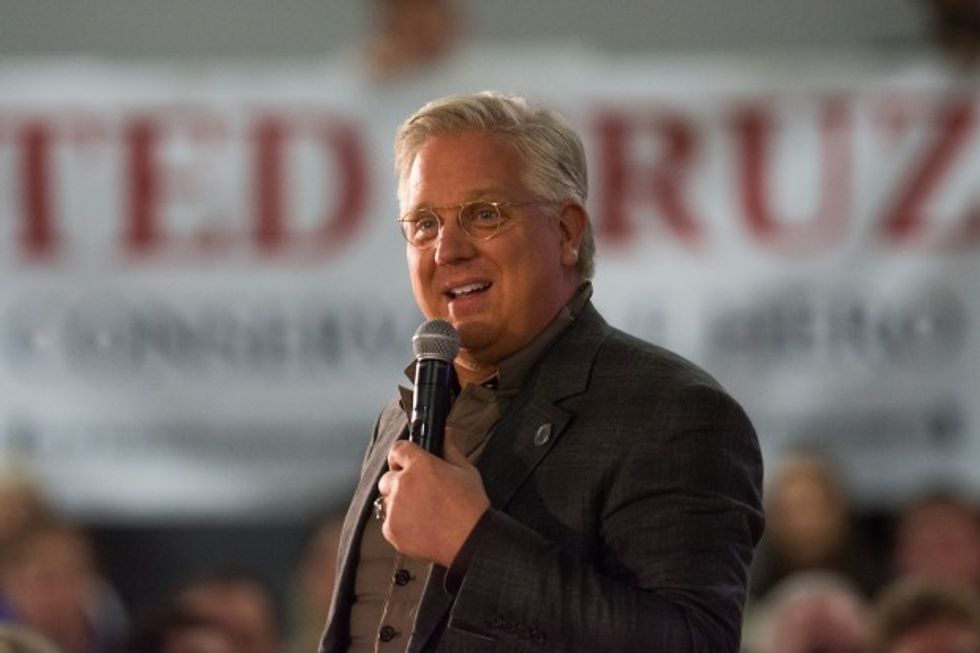 Getty Images/David Calvert

Beck also dismissed the idea that the election of Democratic nominee and former Secretary of State Hillary Clinton would mean the end of the American Republic:
If she is elected, the world does not end.... Once elected, Hillary can be fought. Her tactics are blatant and juvenile, and battling her by means of political and procedural maneuvering or through the media , through public marches and online articles, all of that will be moral, worthy of man of principal.

Her nominees can be blocked, her proposed laws voted down.

The alternative does not offer a moral person the same opportunity. If one helps to elect an immoral man to the highest office, then one is merely validating his immorality, lewdness, and depravity.

But it's OK, at least it is not her! Right??

No.
Beck toured with and endorsed Texas Senator Ted Cruz in the Republican primary. When Cruz endorsed Trump in September, Beck harshly questioned Cruz during a contentious radio interview in which Cruz admitted that he sold his mailing list to Donald Trump.