For most of the last twenty-four hours, Indiana Gov. Mike Pence (R) has refused to comment directly on Republican presidential nominee Donald Trump's explicit remarks about women. After refusing to answer reporters' questions last night, Pence said on stage at a rally in Rossford, Ohio that Trump was a "winner" and that he was "still standing stronger than ever."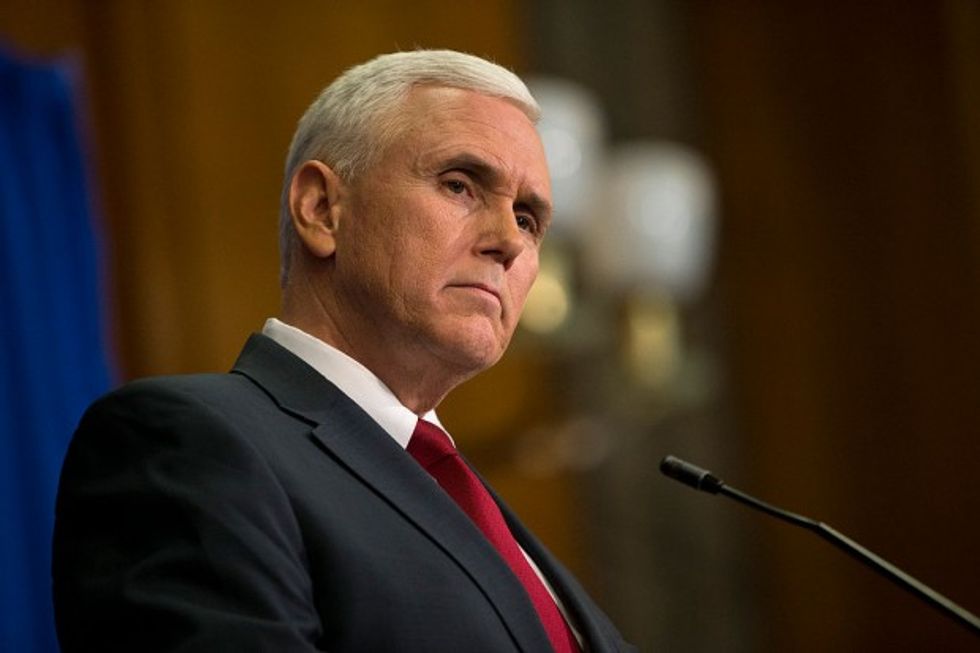 (Getty Images/Aaron P. Bernstein) 
However, Gov. Pence has now broken his silence, about 21 hours after the remarks were released, and his statement was a clear, unequivocal condemnation of Trump's remarks:
As a husband and father, I was offended by the words and actions described by Donald Trump in the eleven-year-old video released yesterday. I do not condone his remarks and I cannot defend them. I am grateful that he has expressed remorse and apologized to the American people. We pray for his family and look forward to the opportunity he has to show what is in his heart when he goes before the nation tomorrow night.
Earlier today, news broke that Gov. Pence would not be attending a rally in Wisconsin at which he was scheduled to speak on Trump's behalf, after Trump's remarks made his presence at the rally too potentially toxic. No immediate explanation was given for the move, but sources on both sides denied that Pence was disinvited from the event or asked not to attend.
Pence's shocking rebuke of Trump's comments, and his public refusal to appear in public to defend or represent Trump today in Wisconsin represents the latest political fallout in a disastrous day for the Trump campaign, which has seen numerous elected Republican officials publicly withdraw their support the day before the second televised debate between Trump and Democratic nominee, former Secretary of State Hillary Clinton.