Senator Deb Fischer (R-Neb.) shocked the political world on Saturday by calling on Republican presidential nominee Donald Trump to drop out of the race. Fischer's announcement was particularly surprising because Fischer had been a strong political ally of Trump in the Senate. In her statement at the time, Fischer explained her decision to call on Trump to drop out of the race:
The comments made by Mr. Trump were disgusting and totally unacceptable under any circumstance. It would be wise for him to step aside and allow Mike Pence to serve as our party's nominee.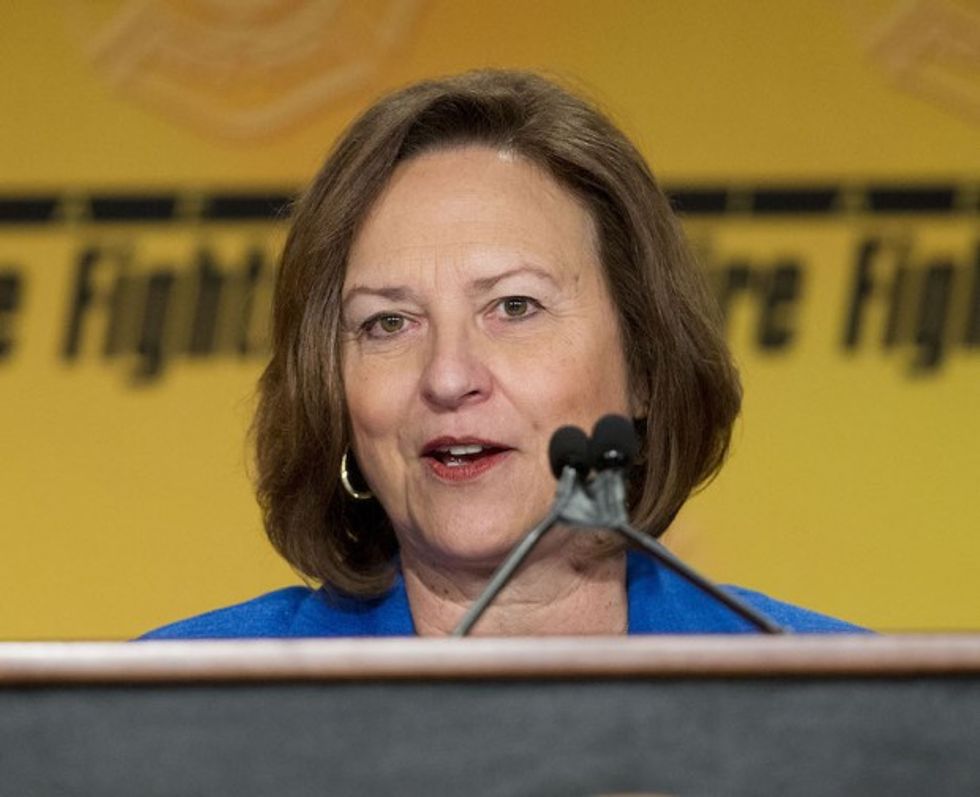 FILE - In this March 9, 2015, file photo, Sen. Deb Fischer, R-Neb., speaks at the International Association of Firefighters legislative conference in Washington. April 12 marks Equal Pay Day, a symbolic measure of how long it takes a woman to earn as much as a man _ and an annual opportunity for Democrats to lambast Republicans for inaction on the issue. "To say that Republicans don't care about equal pay, that's just ludicrous that anybody even says that," Fischer said. "Everybody cares about equal pay. That's a value that we all share." (AP Photo/Pablo Martinez Monsivais, File) 
Three days later, Fischer has clarified that she plans to vote for Trump, after all:
"I plan to vote for Mr. Trump and Mr. Pence on November 8," she said on Nebraska's KLIN. "I put out a statement ... with regard to Mr. Trump's comments. I felt they were disgusting. I felt they were unacceptable and I never said I was not voting for our Republican ticket."
During the course of her interview with KLIN, Fischer explained why, in her mind, her current position does not constitute a complete reversal:
Host: That's what I want to ask you about because you did ask for Donald Trump to step aside. Will you continue your call for Trump to step aside?

Fischer: No. Mr. Trump's made his decision. He's been clear about it. As I said, like many Nebraskans I was disgusted by his comments-- as a woman and as a Republican. It was very upsetting to hear him make those remarks but I know that he believes in the policies that I do with regards to regulation and tax reform and that's what we need. What we need to do is defeat Hillary Clinton on November 8 so that we can work with an Administration that's going to be supportive of the policies that I certainly support and that most Nebraskans do.
In other words, Senator Fischer believes it is no longer "wise" for Donald Trump to step aside, because Donald Trump has decided that it would not be.