Following Sunday's presidential debate, The Weekly Standard entered the debate "spin room" to ask surrogates of Republican nominee Donald Trump whether or not his recently leaked comments from 2005 were him advocating sexual assault.
One person, RNC communications director Sean Spicer, had an interesting answer for the Standard. He told the publication: "I don't know, I'm not a lawyer."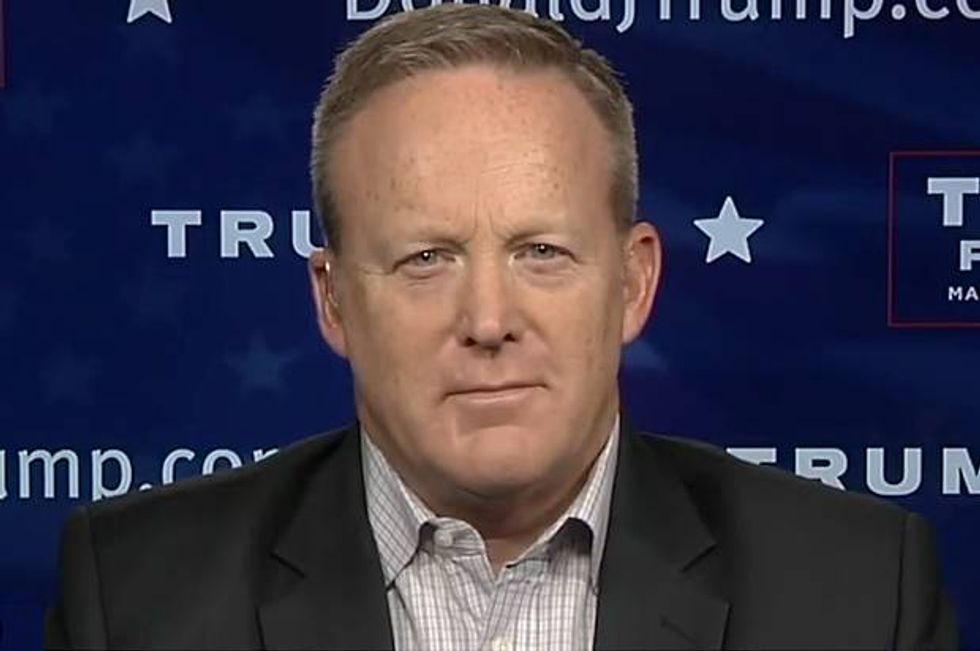 Republican National Committee communications director Sean Spicer. (Image source: MSNBC)
However, after the Standard published those comments, and after the Washington Post attempted to write about the quote, Spicer insisted that it was false. What he didn't know was that the Standard had audio of his comments.
So when Spicer told the Post that he didn't say what was alleged he said, the Standard gave the Post audio of the comments.
The Post, in an update on their story, wrote:
But [the Standard] provided The Post with an audio recording of a man who clearly sounds like Spicer, in the spin room, speaking those exact words.
After the Post published their story with the update, Spicer changed his version of events.
"While I was asked question about a matter of law, it is never appropriate to touch anyone in an unwelcome manner," he then told the Post.
Alabama Sen. Jeff Sessions, another GOP Trump surrogate, also had questionable remarks for the Standard when asked about Trump's comments. He, too, later attempted to retract them by accusing the Standard's characterization of his comment to be "completely inaccurate."