The Blue Jays might be playing the Indians Friday night, but don't expect the long-time Toronto broadcaster to dare utter the Cleveland team's name.
Jerry Howarth said Tuesday during an interview on The Jeff Blair Radio Show that he chose in 1992 not to use the Cleveland name ever again because it is offensive to aboriginal Americans. In addition, he vowed not refer to the "Braves" or use the phrase "a powwow on the mound" to describe talks between coaches and pitchers.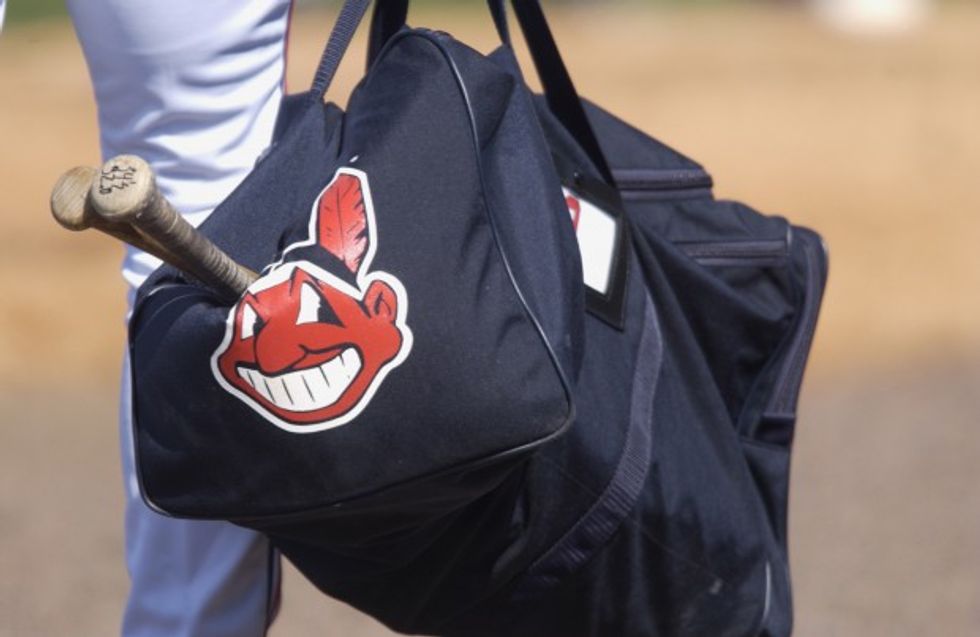 M. David Leeds/Getty Images
The decision came after the Blue Jays won their first World Series against Atlanta, and Howarth received "one of the best fan letters" from a listener in Northern Ontario.
"He said, 'Jerry, I appreciate your work, but in the World Series, it was so offensive to have the tomahawk chop and to have people talk about the 'powwows on the mound' and then the Cleveland Indians logo and the Washington Redskins,'" the announcer recalled. "He just wrote it in such a loving, kind way. He said, 'I would really appreciate it if you would think about what you say with those teams.'"
That letter, Howarth said, "touched my heart." And ever since, he's only referred to the teams as Cleveland and Atlanta.
"For the rest of my career I will not say 'Indian' or 'Brave' and if I was in the NFL I would not say 'Redskins,'" he said, referring to the Washington football team.
The move, though deemed too sensitive and politically correct by some, earned him praise on Twitter.
Way to go Jerry Howarth, a legend in every possible way. https://t.co/GdO5EERlxn

— Andrew Bisson (@bizen09) October 11, 2016
Your Tuesday winner: Jerry Howarth.
Your Tuesday loser: La Carnita.

Let's go be as good as Jerry, pals.

— Lauren Simmons (@laurendorphin) October 12, 2016
Racist language has no place in sports. Proud of Jerry Howarth for taking such a principled stance. https://t.co/r5jeMaCB5i #NotYourMascot

— Jagmeet Singh (@jagmeetNDP) October 11, 2016
I don't love Jerry Howarth's play-by-play as much as I used to, but this is very admirable. https://t.co/1DC3NmGaDd

— Adam Radwanski (@aradwanski) October 11, 2016
I respect Jerry Howarth. https://t.co/01BjZs3xBJ

— bluewire (@cutthebluewire) October 11, 2016
Even a fellow Blue Jays broadcaster decided to follow suit after hearing Howarth's comments.
Like Jerry Howarth, I will attempt to avoid using the name of Cleveland's baseball team during our broadcasts. #NotYourMascot

— Jamie Campbell (@SNETCampbell) October 11, 2016