Some donors to Republican nominee Donald Trump's campaign seem to have buyers' remorse.
Multiple reports have trickled out in the days since the leak of a 2005 tape on which Trump spoke crudely about women that some of his big-ticket donors have requested their donated funds be returned.
But the campaign disagrees: Trump spokesman Jason Miller told NBC News that they're "unaware of any donors making such a request."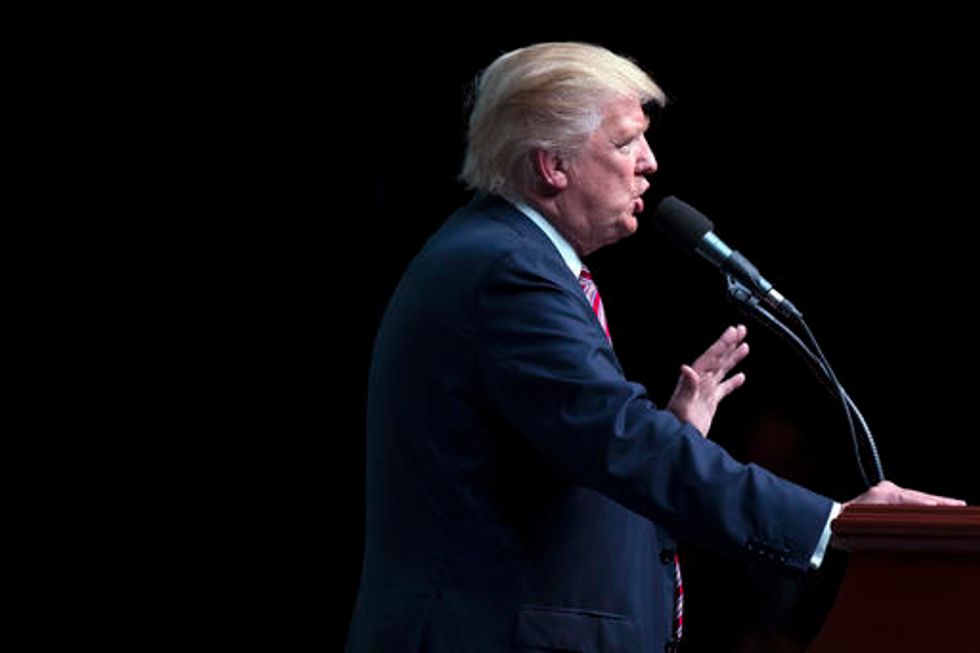 Donald Trump speaks during a campaign rally in Panama City, Florida. (AP/ Evan Vucci)
However, NBC has emails from two alleged donors to back up the story.
In one, a donor emails:
I cannot express my disappointment enough regarding the recent events surrounding Mr. Trump. I fear that his campaign will assure a victory for Mrs. Clinton with disastrous consequences for the party and the country's future. ... I respectfully request that my money be refunded.
The donor added that he or she particularly regretted allowing their child to participate in a Trump event.
In another email reported by NBC, a second donor wrote:
I [can't] support a sexist man. I have three young children and will not support a crude sexist man. ... I expect a refund of my donation.
The emails were provided by a "bundler," or person who gathers donations from others on behalf of a candidate. That bundler was not identified by name in the story:
The long-time Republican bundler, who has raised money in Florida, Ohio, Los Angeles and in the Northeast, said that he is ashamed of his solicitations of cash for Trump, adding that he raised money for him as recently as last week. ...

"We have to make America great, but he's using the wrong slogan," he said. "It should be, 'You're destroying America,'" he said.

The fundraiser said he will now focus his fundraising efforts on electing Republicans to the House and the Senate.