A judge has allowed a misconduct complaint to proceed against New Jersey Gov. Chris Christie (R) regarding the infamous George Washington Bridge closing in 2013.
Retired firefighter Bill Brennan filed the complaint against Christie, which alleges that the governor knew about the lane closures and could have prevented them, according to NJ.com.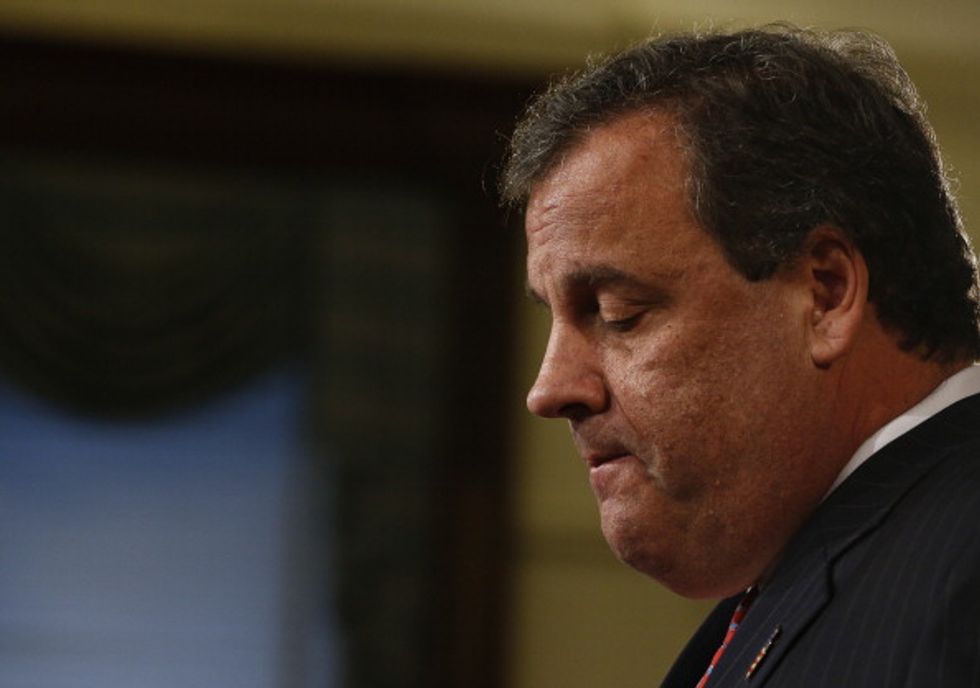 New Jersey Republican Gov. Chris Christie (Getty Images/Jeff Zelevansky)
Bergen County Superior Court Judge Roy McGready ruled Thursday morning that there is probable cause for the complaint to move forward.
"Anything short of probable cause today would have been official misconduct on the part of the judge," Brennan told NJ.com. "The standard is low, the evidence is heavy."
The case will now move to the Bergen County prosecutor's office, which will decide whether to convene a grand jury for a potential indictment of the governor.
Bergen County Prosecutor Gurbir Grewal, who was appointed by Christie, did not respond to a request for comment Thursday morning.
While Christie has repeatedly denied knowing about the lane closures — now infamously dubbed "Bridgegate" — former staffers Bridget Kelly and Bill Baroni face conspiracy and fraud charges. The pair allegedly closed the lanes for political retribution against the Democratic mayor of Fort Lee, New Jersey.
Kelly's defense attorney has maintained that Christie did, indeed, know of the lane closures.