One consequence of the Obama administration's highly controversial program to normalize relations with Cuba is that it has now become slightly easier for Americans to bring Cuban rum and cigars into the United States. Pursuant to an executive order, U.S. citizens traveling abroad to Cuba will be able to bring back a limited quantity of rum and cigars for personal consumption, beginning Monday.
It is still illegal to order Cuban rum or cigars for delivery in the United States, or for those who return with Cuban rum and cigars to sell them to other American citizens.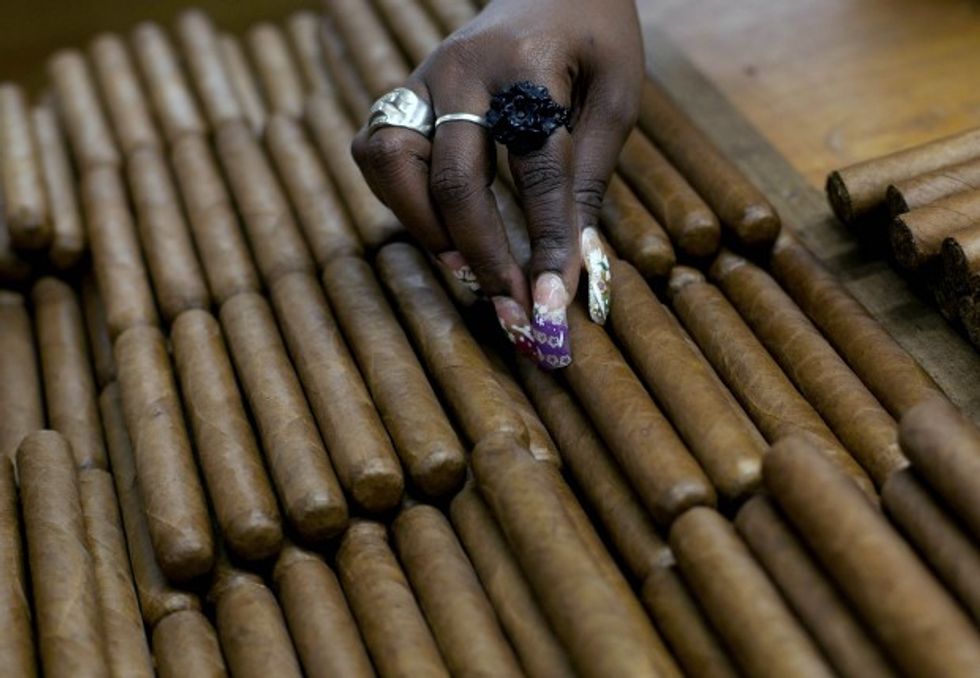 A worker selects cigars at the H. Upmann cigar factory in Havana, Cuba. The Obama administration announced Friday that it is eliminating a $100 limit on the value of Cuban rum and cigars that American travelers can bring back from the island. (AP Photo/Ramon Espinosa, File)
The new rules are part of a broader push by the Obama administration to increase trade with Cuba and also permit Cuban pharmaceuticals to receive FDA approval for sale in the United States.
Cuban rum and cigar aficionados will no doubt enthusiastically welcome legal access to their preferred Cuban brands, but critics of President Barack Obama's Cuba policy note that improving trade with Cuba serves to bolster the Cuban government, which has long been accused of serial human rights abuses.
One especially harsh critic of the measures was Sen. Marco Rubio (R-Fla.), whose parents emigrated from Cuba to escape communist rule. Rubio blasted the Obama administration's executive order today, accusing the White House of "bankrolling a communist dictatorship." According to a statement released by Rubio's office:
After two years of President Obama's Cuba policy, the Castro regime has made out like bandits and received numerous concessions from the U.S. without lifting a finger to return the fugitives it is harboring from American justice, pay Americans for their stolen property, or allow the Cuban people to exercise their God-given freedoms. Today's announcement reaffirms the fact that President Obama's Cuba policy puts the Castro regime's interests first, profits ahead of America's national security, and the Cuban people's rights and dignity dead last.