Former Massachusetts Gov. Bill Weld, the Libertarian vice presidential nominee, didn't seem to know what concealed carry permit reciprocity was during an interview Monday with TheBlaze's Dana Loesch.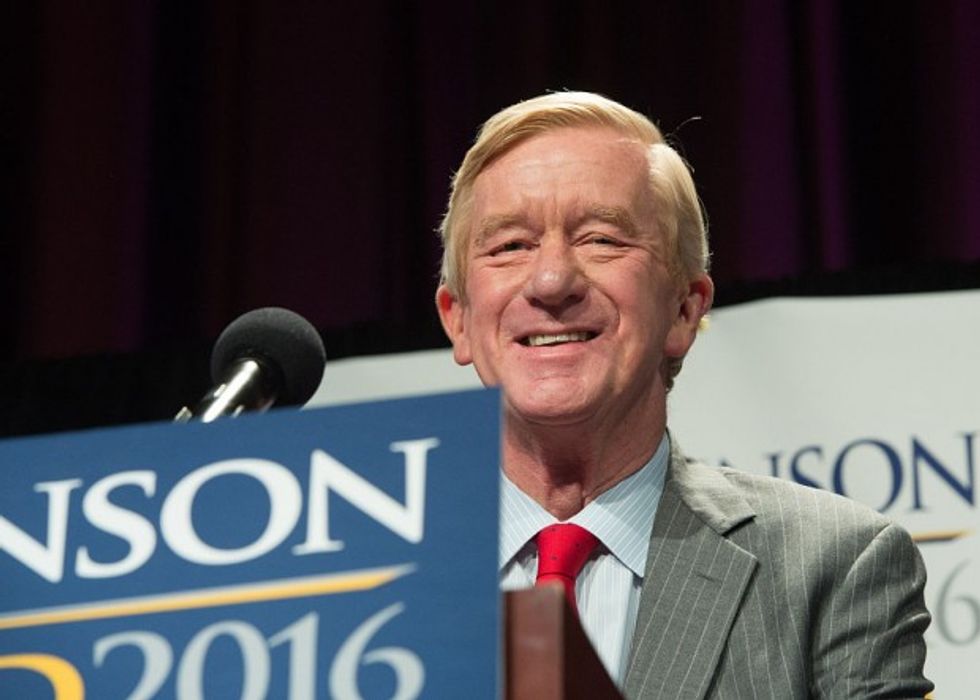 Bill Weld (BRYAN R. SMITH/AFP/Getty Images)
While he said he supports the Second Amendment because "the history of people who have surrendered their weapons to the government is not a pretty history" and appeared to indicate he is in favor of Constitutional — or permit-less — carry, his knowledge of the issue did not seem to run very deep.
Their conversation went like this:
Loesch: Do you believe in reciprocity?

Weld: Reciprocity?

Loesch: Meaning, if I have my concealed carry [permit] in Texas, would I be able to — because I have my concealed carry [permit] in Texas — would each of the states recognize it?

Weld: I don't know. We don't have concealed carry up in New England, so I'd wanna look at that.
Over the past several weeks, former New Mexico Gov. Gary Johnson, Weld's running mate, has made a few gaffes of his own.
In early September, Johnson stunned an MSNBC panel when he seemed unfamiliar with Aleppo, the Syrian city at the center of the refugee crisis unfolding in the region. And at the end of the month, he had what he called another "Aleppo moment" during a town hall event on the same network, when he failed to identify his "favorite foreign leader."
According to the latest RealClearPolitics average, Johnson is polling at 6.1 percent, a far cry from Democratic presidential nominee Hillary Clinton at 45.4 percent and Republican presidential nominee Donald Trump at 39.1 percent.
Watch: