First there were the disturbing dashcam and bodycam videos released Friday by Chicago police showing a man, allegedly high on PCP, beating and slamming a female officer to the street, reportedly knocking her unconscious.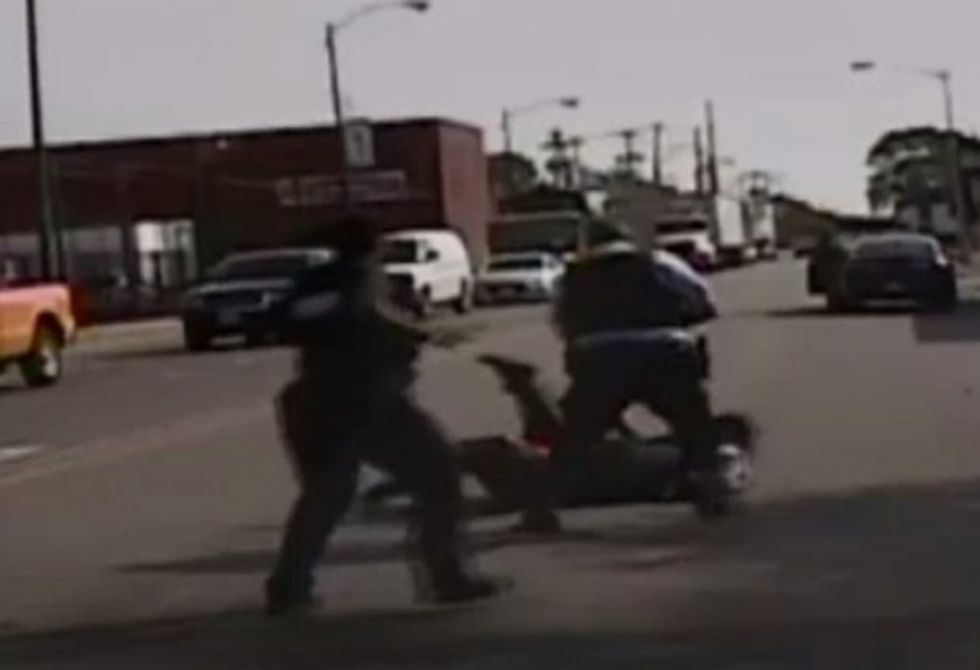 Image source: WMAQ-TV
The officer suffered a concussion, bone chips to the shoulder and wrist and a neck injury, the Chicago Tribune reported — not to mention the chunks of hair that were pulled from her head.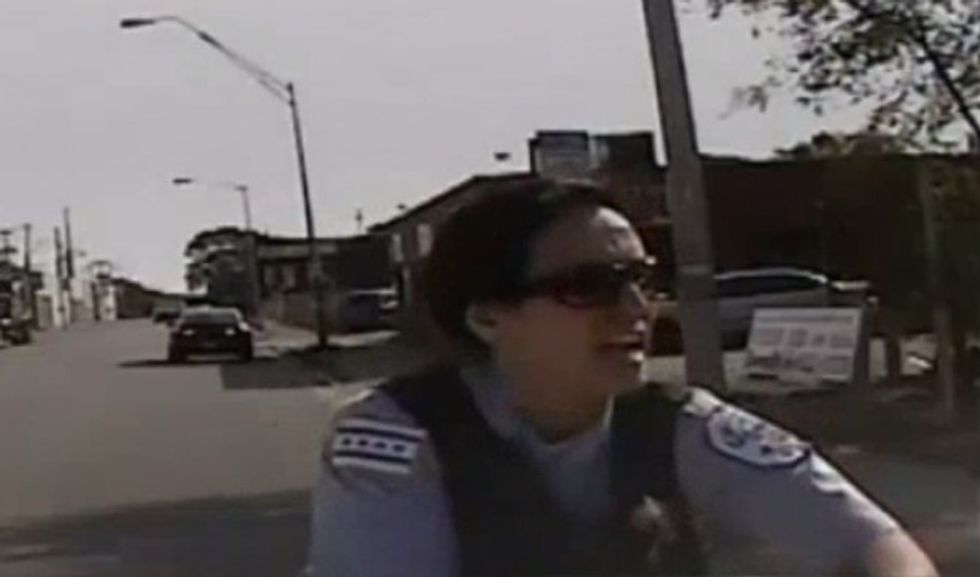 Image source: WMAQ-TV
But what must have many Windy City law enforcement officials even angrier is the reason why the unnamed officer, who remained in the hospital Friday, failed to shoot her attacker.
"She knew that she should shoot this guy," Superintendent Eddie Johnson said, WMAQ-TV reported. "But she chose not to because she didn't want her family or the department to have to go through the scrutiny the next day."
The Chicago Police Department has been heavily criticized ever since video was released nearly a year ago of the fatal shooting of black teenager Laquan McDonald. The department was soon hit with a flurry of charges, firings, resignations, investigations and protests.
Video of the Oct. 5 incident shows two officers trying to arrest 28-year-old Parta Huff after he allegedly crashed his vehicle into a liquor store, WMAQ reported. A female officer is seen cuffing Huff's wrist and shouting for him to stop fighting before she can cuff his other wrist, the station said.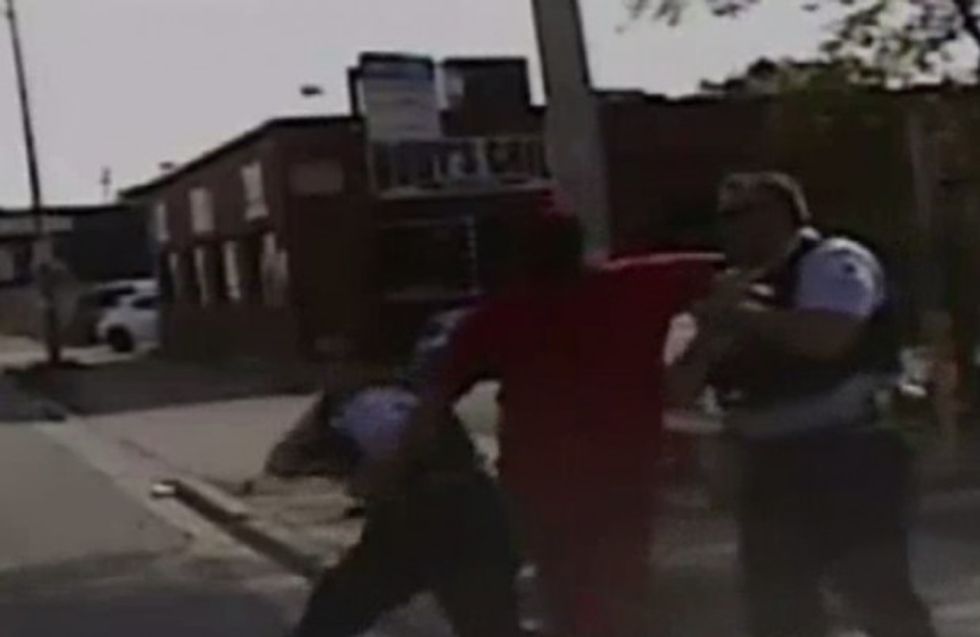 Image source: WMAQ-TV
After more wrestling, Huff is seen falling on top of the female officer; prosecutors said Huff repeatedly punched the officer, the station reported. Huff continued to fight as other officers surrounded him on the ground.
In a police bodycam video, Huff is seen getting shot with a stun gun multiple times before he's finally subdued. Besides the female officer, two other officers were hurt in the arrest, WMAQ said.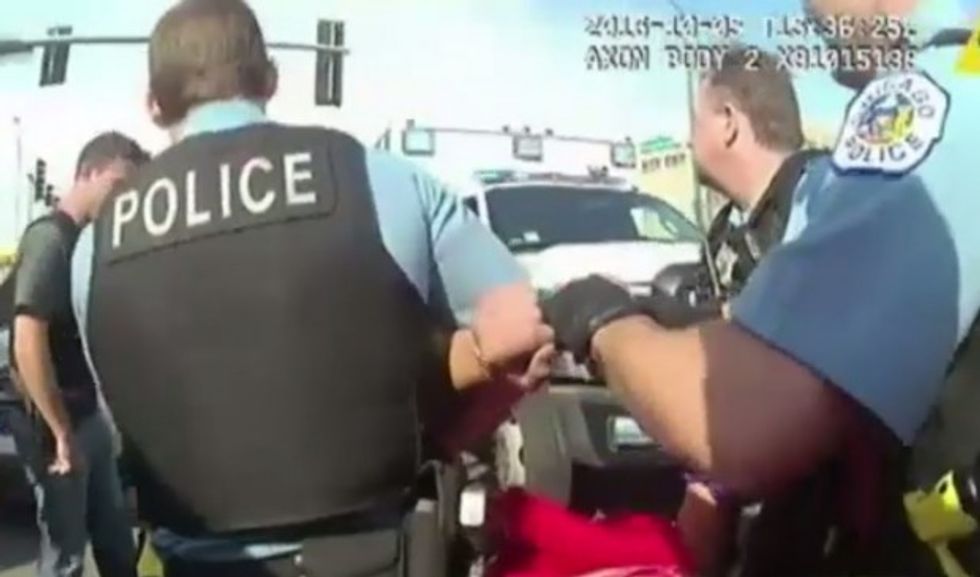 Image source: WMAQ-TV
Huff was charged with attempted murder of a police officer and aggravated battery to a police officer and ordered held without bond. The father of one told a judge he had drugs in his system following a hospital visit that morning, the Chicago Sun-Times reported.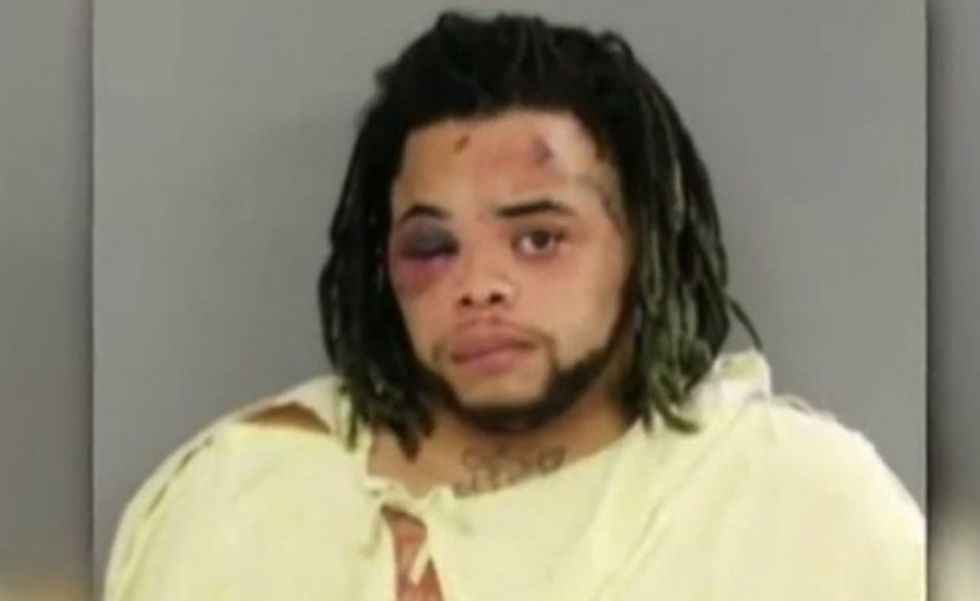 Image source: WMAQ-TV
A Chicago police officer spoke anonymously this summer about fellow officers who've been afraid to do their jobs for fear of reprisal since the McDonald video was released.
"It's become more and more difficult to police," he said. "I know a lot of really talented officers [in] the Chicago Police Department that aren't doing anything. They're afraid of being jammed up, meaning sued or fired, for doing their job."
The officer added that "it's become more a state of de-policing than policing now. And it's tragic."