Republicans should not capitalize on the information made available through WikiLeaks, GOP Sen. Marco Rubio (Fla.) warned Wednesday.
"As our intelligence agencies have said, these leaks are an effort by a foreign government to interfere with our electoral process, and I will not indulge it," the former 2016 presidential contender told ABC News.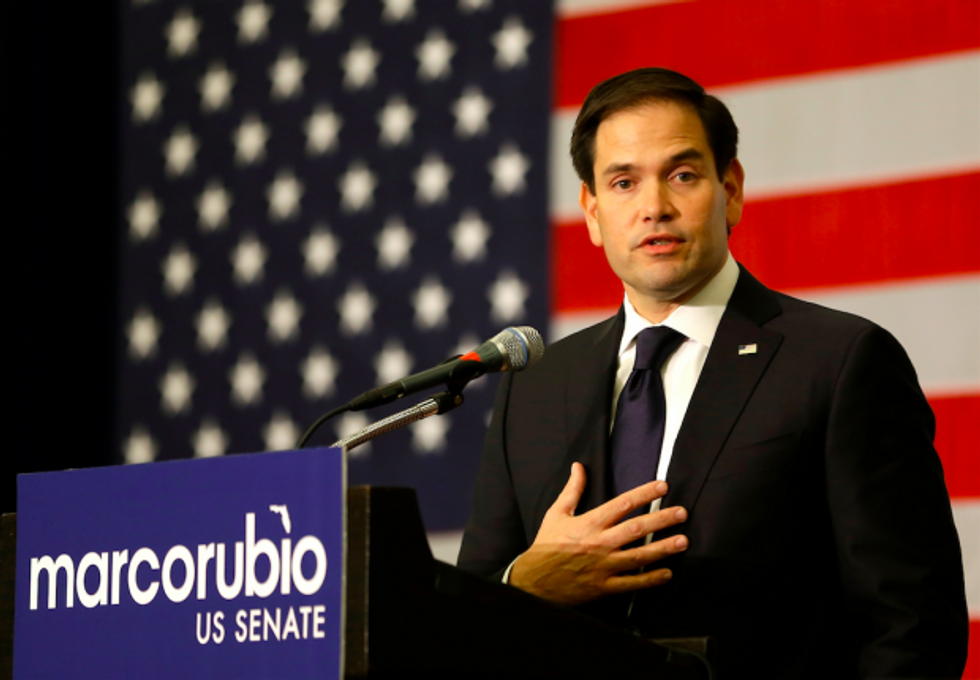 Sen. Marco Rubio (R-Fla.) speaks at a primary election party in Kissimmee, Florida. (AP Photo/John Raoux)
U.S. officials have said they believe Russia to be behind the hacks that provided WikiLeaks with its information, including the hack of Hillary Clinton campaign chairman John Podesta's personal email.
But while Republican nominee Donald Trump has seized on the leaked information — and subsequently blamed the media for not giving enough attention to the leaks — Rubio cautioned those in his party about taking advantage of the trove of potentially damaging emails.
I want to warn my fellow Republicans who may want to capitalize politically on these leaks: Today, it is the Democrats. Tomorrow, it could be us.
The leaked documents are expected to be a hot topic during Wednesday night's final 2016 presidential debate in Las Vegas.