With less than three weeks to go, Donald Trump's national political director is calling it quits.
"I have not resigned but for personal reasons have had to take a step back from the campaign," Jim Murphy, who according to three sources close to the campaign is no longer playing an active role, told Politico Thursday.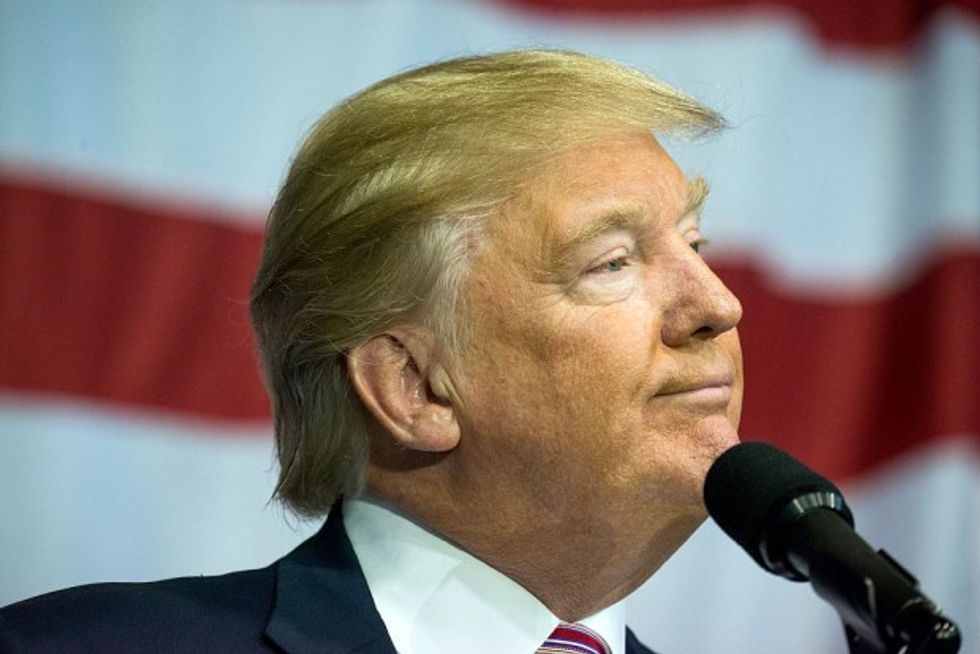 Donald Trump (Ty Wright/Getty Images)
Several Trump operatives said Murphy has been noticeably absent from the campaign trail just 19 days before Election Day as the Republican presidential nominee's team makes its closing argument to voters.
Murphy, a long-time GOP strategist, was brought onto the Trump campaign in June and has largely worked to establish a ground game in battleground states for the Republican standard-bearer. In addition to playing a leadership role at the Republican National Convention, Politico reported, Murphy has also been a key go-between for the Trump campaign and Republican National Committee leadership.
News of Murphy's departure comes as Trump continues to fall behind in the polls. According to the latest RealClearPolitics average, Trump trails Clinton by 6.4 points nationally.