WASHINGTON (TheBlaze/AP) — A House Republican said he agreed with Donald Trump's "nasty woman" remark about Hillary Clinton.
Brian Babin of Texas said in a radio interview that "sometimes a lady needs to be told when she's being nasty."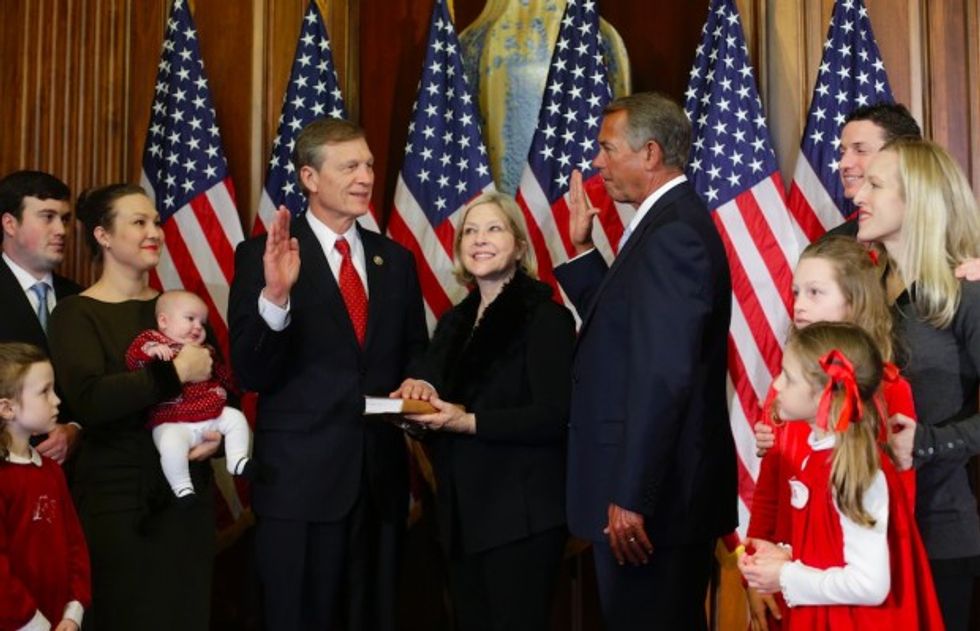 House Speaker John Boehner of Ohio, right, administers the House oath to Rep. Brian Babin R-Texas, during a ceremonial re-enactment swearing-in ceremony, Tuesday, Jan. 6, 2015, in the Rayburn Room on Capitol Hill in Washington. Joining them are Babin's wife Roxanne and other members of their family. (AP Photo/Pablo Martinez Monsivais )
His comments came Thursday on Alan Colmes' show on Fox News Radio. He was asked about Trump calling Clinton "such a nasty woman" during Wednesday's debate.
Babin tried to duck Colmes' questions, saying he is a "genteel Southerner." But when Colmes finally asked Babin if he agreed or disagreed with Trump's statement, Babin said, "Oh, I agree with him. I think she's done some nasty things."
Trump's comments have caused a stir, and some women supporting Clinton have embraced his "nasty woman" statement.