Donald Trump often boasts of how much money he has, and he won the Republican primaries in part because he promised to "self-fund" his presidential campaign so that he wouldn't owe any political favors to anyone if elected to the nation's highest office.
But according to a new report from Reuters, Trump's campaign doesn't have nearly as much cash in the bank as Democratic rival Hillary Clinton. In fact, the report says Trump "could go down as the least well-funded presidential candidate in recent campaigns."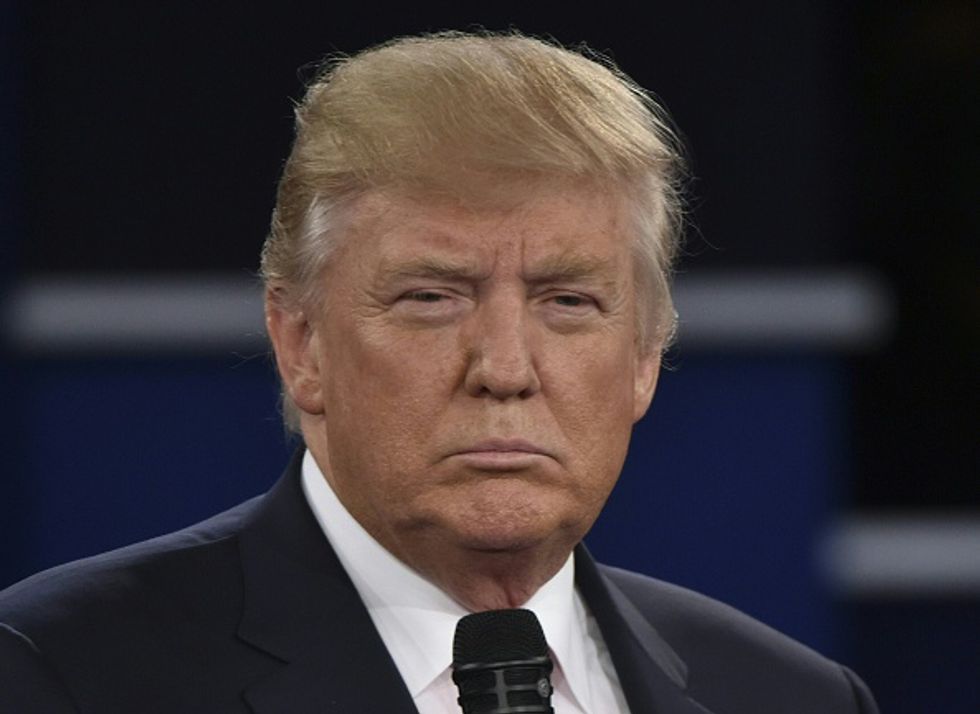 Republican presidential candidate Donald Trump (Paul Richards/AFP/Getty Images)
Trump had raised $163 million as of the end of September, the latest fundraising numbers available. He threw in $47.5 million of his own money during the Republican primary and has contributed another $8.6 million during the general election. Altogether, that's $219.1 million for Trump, of which about $190 million was spent by the end of September.
By contrast, Clinton raised $449 million at the end of September, nearly twice the amount Trump both raised and donated to his own campaign. Clinton also spent more than twice the amount as Trump by the end of September: $401 million.
Each presidential campaign is permitted by law to joint-fundraise along with their respective national and state party organizations. There are certain legal limitations on how the campaigns can use the money raised by the party as a whole, such as television ad buys and hiring staffers who report directly to the campaign manager. But the money raised by national and state parties can still be used to get out the vote in hopes that those people will ultimately pick their respective party's candidate.
At the end of September, Trump helped the national and state GOP parties raise $244 million, of which his campaign received $71 million. Clinton, by contrast, helped the national and state Democratic parties raise $415 million, $117 million of which went back to her election efforts.
Mitt Romney had raised $337 million by the same point in the 2012 election cycle while President Barack Obama had raised $564 million.