Newly released FBI investigation files reveal that as many as 1,000 emails between former secretary of state Hillary Clinton and Gen. David Patraeus were missing from the batch of 30,000 that Clinton's team provided to the State Department in Dec. 2014, FoxNews.com reports.
According to the report, Clinton, during her tenure as secretary of state, instructed Patraeus, who was director of the CIA at the time, to send her emails at her personal email address, which she used for all of her government work at the State Department.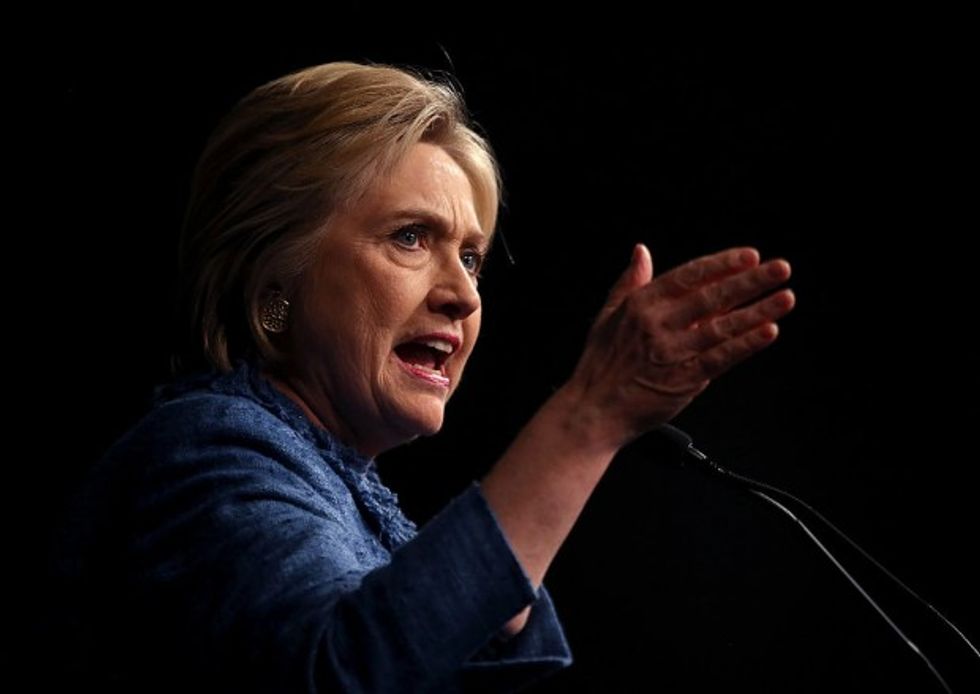 Getty Images/Justin Sullivan
In an FBI report from Aug. 17, 2015, a state department employee discussed how Patraeus' correspondences were not included in the emails Clinton's team handed over to the state department.
"CENTCOM records shows approximately 1,000 work-related emails between Clinton's personal email and General David PETRAEUS, former Commander of CENTCOM and former Director of the CIA," the employee wrote. "Most of those 1,000 emails were not believed to be included in the 30,000 emails that IPS was reviewing. Out of the 30,000 emails, IPS only had a few emails from or related to PETRAEUS as well as a few related to Leon PANETTA, former Secretary of Defense."
The FBI report, which was heavily redacted, was released as part of an ongoing FOIA request from government watchdog group Judicial Watch.
More from Fox News:
The same employee reported on a January 2015 status briefing about the emails given by State Department senior official Patrick Kennedy who is now at the center of "quid pro quo" allegations – that he offered to help the FBI get more slots for agencies overseas in exchange for downgrading an email to unclassified. The FBI and State now emphasize the deal never happened.

"KENNEDY and [redacted] were each provided with two binders full of email examples of documents [redacted] believed were possibly classified. [Redacted] returned her binders to [redacted] but KENNEDY decided to keep his binders following the brief. [Redacted] was not aware of anyone in IPS or at STATE who received the rules or parameters the CLINTON team and/or WILLIAMS & Connolly used to segregate Clinton's personal and office work emails."
Clinton and her team has maintained at several different times throughout the scandal that she turned over all work-related emails to the State Department. This revelation, however, further proves that Clinton is being dishonest regarding her email practices and what happened following the discovery of her private email server.
She once even made the claim "under penalty of perjury."
August 2015, Clinton declares "under penalty of perjury" that she turned over all work-related emails. https://t.co/CG3NPiIfEK

— Stephen Hayes (@stephenfhayes) September 25, 2016
It was also revealed earlier this month that two boxes full of Clinton emails are still unaccounted for, according to The Hill.