Republican presidential nominee Donald Trump reversed one of his key campaign promises Saturday, saying at his speech in Gettysburg that the United States will pay for his proposed wall along the southern border — with Mexico "reimbursing" the U.S. at a later date.
Trump announced the change when he outlined his planned legislation, the "End Illegal Immigration Act."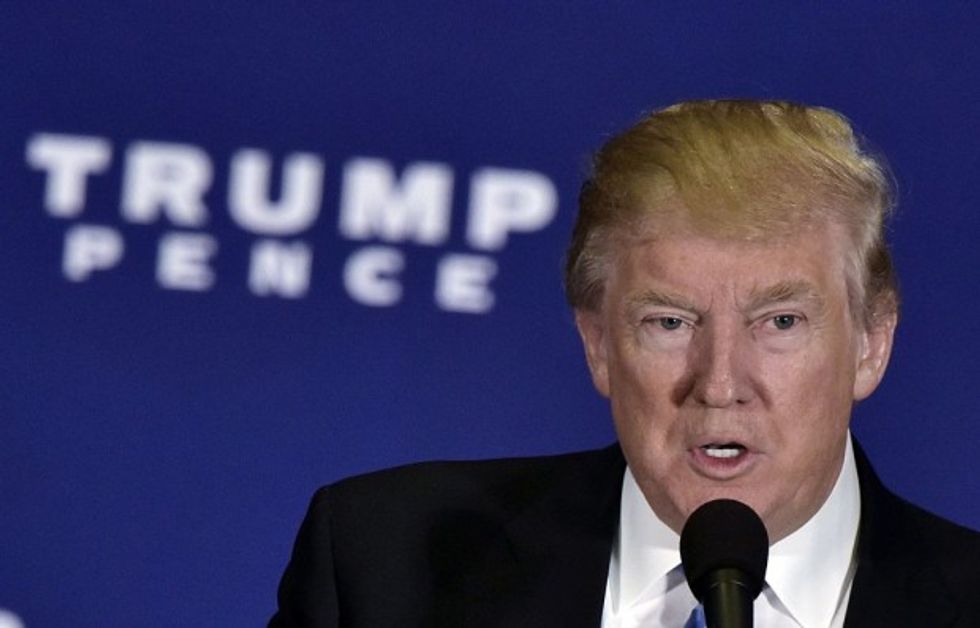 Getty Images/Mandel Ngan/AFP
"The End Illegal Immigration act fully funds the construction of a wall on our southern border," Trump said during his speech, which outlined his plans for the first 100 days of a Trump presidency.
"With the full understanding that the country of Mexico will be reimbursing the United States for the full cost of such a wall, okay?" the billionaire businessman added.
Trump has maintained throughout his entire presidential campaign that Mexico would be paying for the wall, whether they agreed to it or not. If Mexico didn't comply, Trump had proposed confiscating money from Mexican immigrants who send cash to their families that live in the country.
The Republican nominee even met with Mexican President Enrique Peña Nieto in late August to discuss the wall, among other topics. Following the meeting, Peña Nieto insisted Mexico would not pay for Trump's proposed wall.
Trump's proposed wall would cost about $25 billion, according to a fact check from the Washington Post, despite Trump's claims that it would cost no more than $12 billion.