A 62-year-old man noticed several girls trespassing in his front yard in Syracuse, New York, so he approached them and politely asked them not to sit on his property, police told Syracuse.com.
That request apparently didn't sit well with the girls — and video posted to Facebook shows what happened next.
The man is seen standing with the aid of a cane between two girls. A voice is heard saying, "He's scary, cuz!" when he leans his head down to apparently say something to one of them —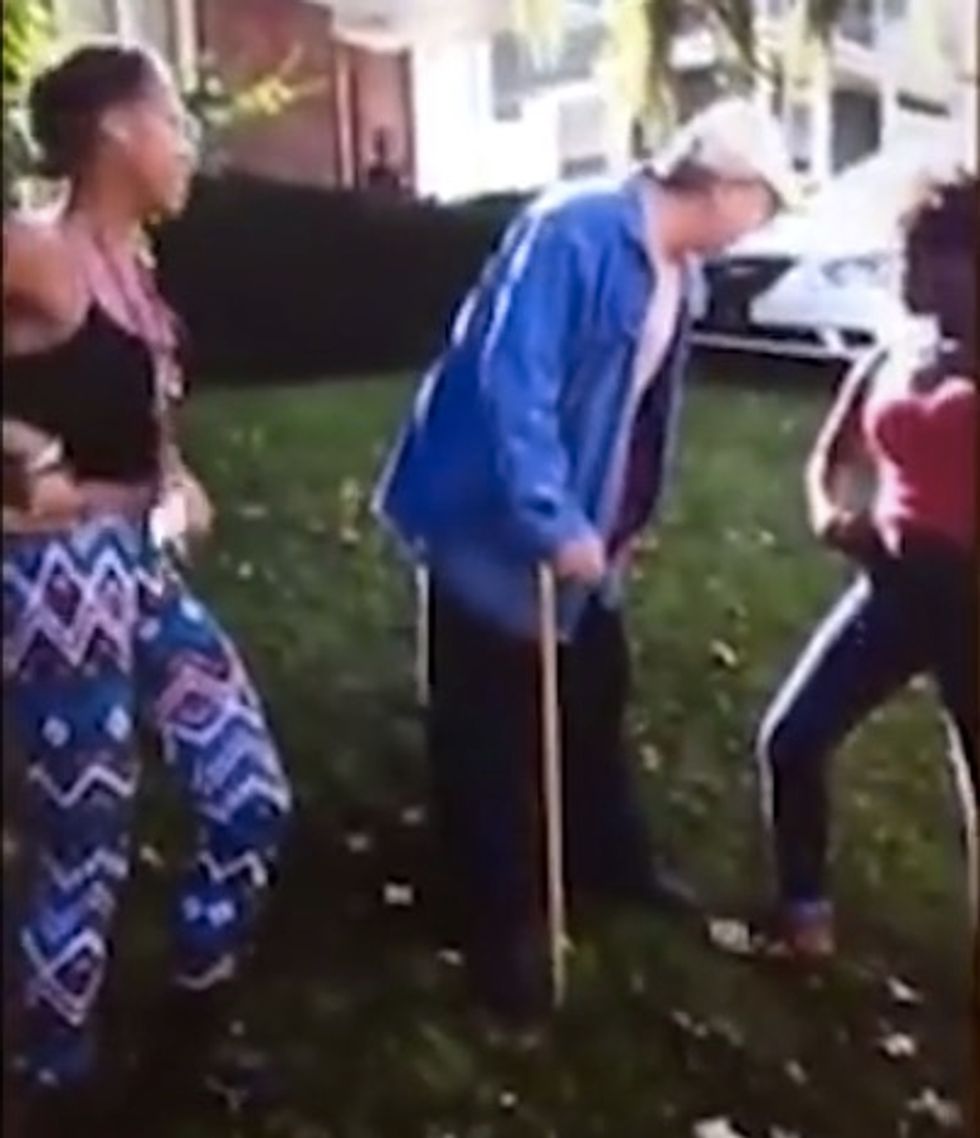 Image source: YouTube
— and that's when she punches him in the face.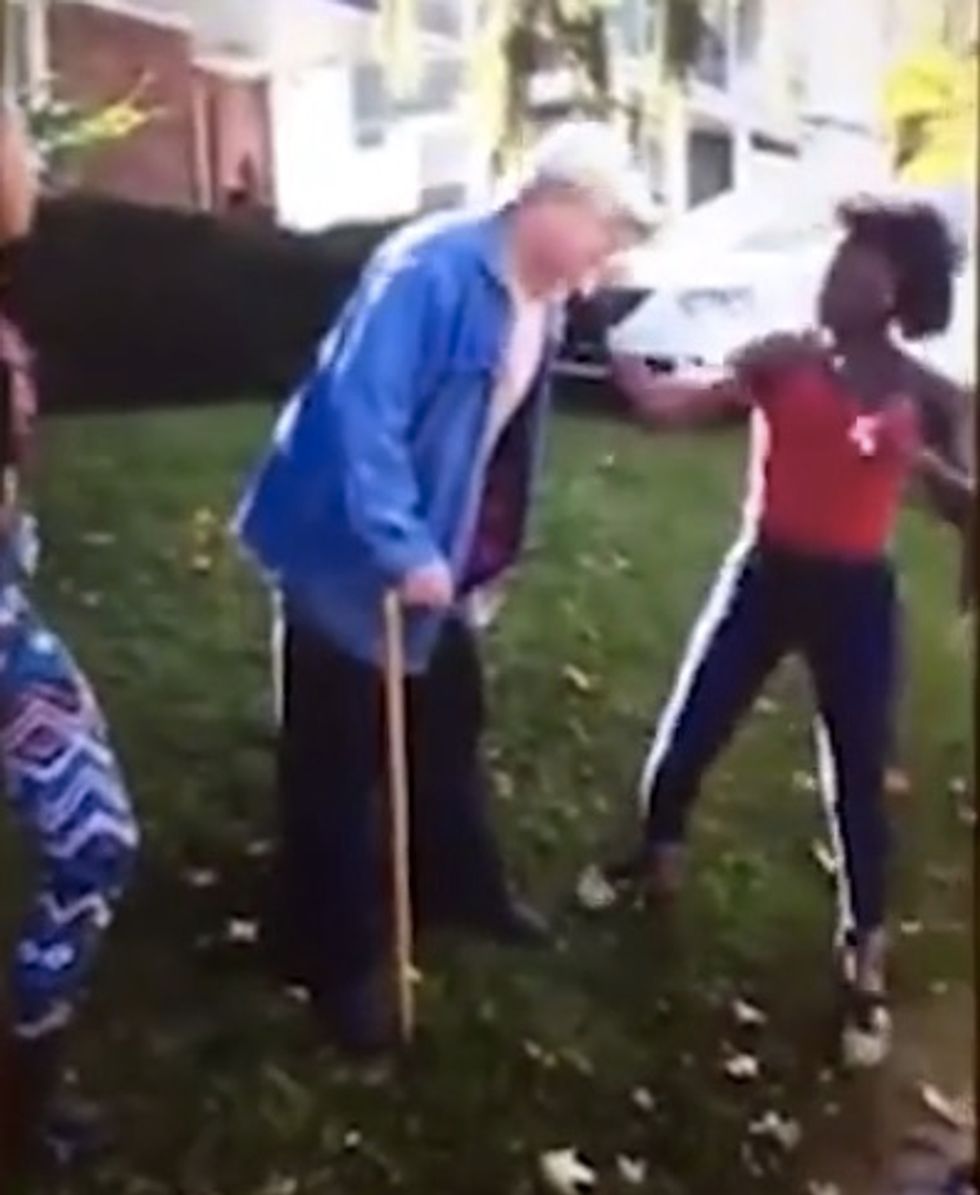 Image source: YouTube
The girl runs into the street as the man chases her, and the other girl appears to grab him from behind.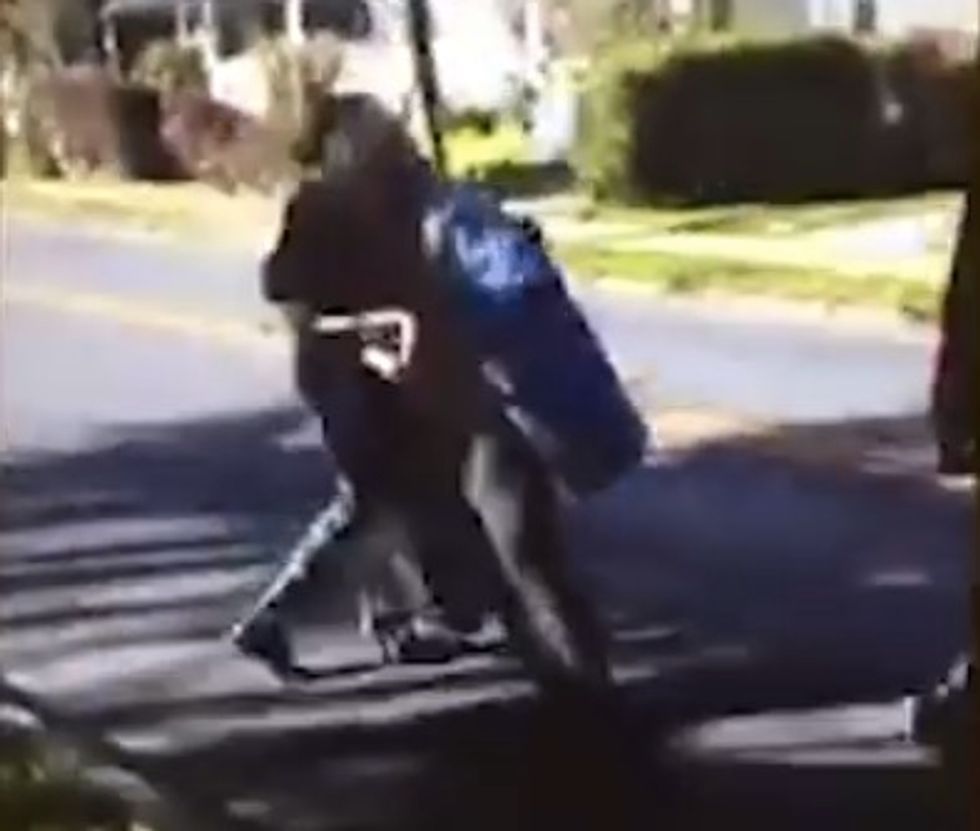 Image source: YouTube
As he begins swinging his cane and running, he loses his balance and falls to the street amid laughs, hoots and hollers.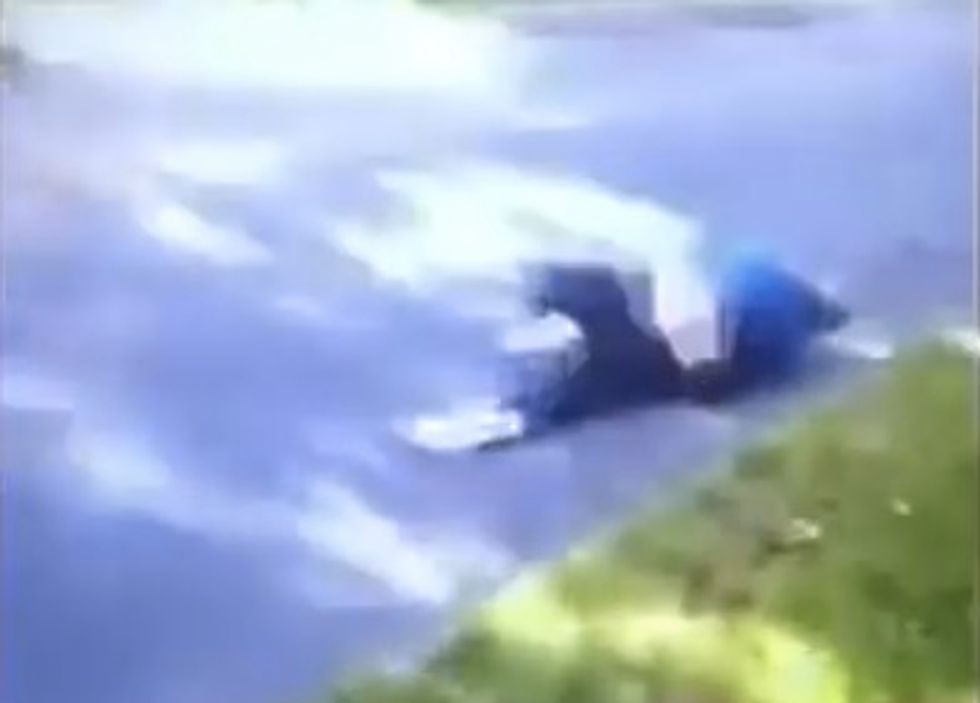 Image source: YouTube
The man told police he was punched twice in the face and head by the two girls in Wednesday's incident, police told Syracuse.com.
The next day detectives tracked down and arrested two girls, ages 14 and 15, who were charged with third-degree assault, a misdemeanor, the outlet said. Police told Syracuse.com they were released to their parents with appearance tickets for family court.
WSTM-TV said the mother of one girl in the clip spoke to the station and said what her daughter did was wrong, that she apologizes to the man and accepts responsibility and the consequences.