Election Day is still 15 days away, but millions of Americans across the country have already cast their ballots for the next president of the United States — and so far, the results look good for Republicans.
According to a recent NBC News analysis of voter data provided by the Democratic political data firm TargetSmart, more Republicans have cast absentee ballots than Democrats so far in two key battleground states: Florida and North Carolina. At first glance, the numbers look favorable to Republicans, but when compared with the same data from 2012, they tell a different story.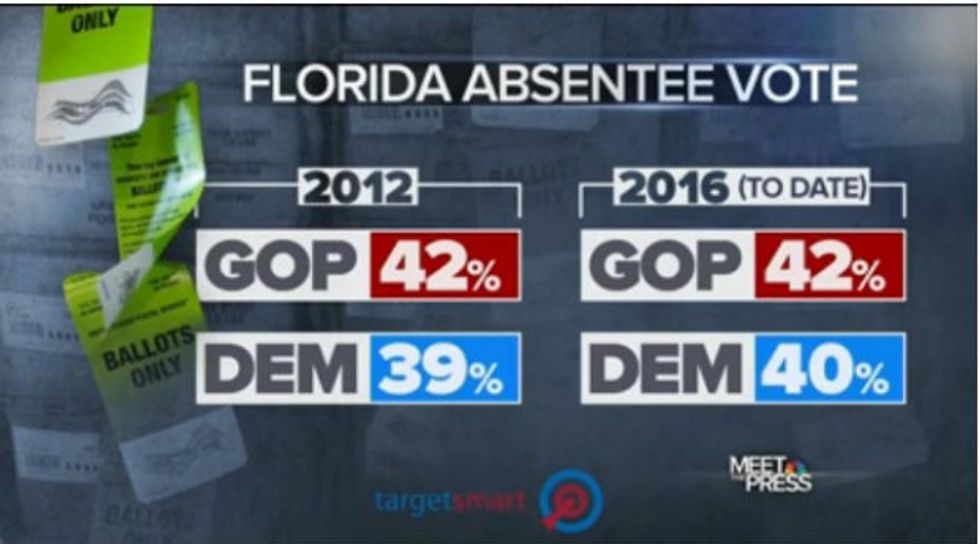 Image source: NBC News
In Florida, Republicans have cast 42 percent of all absentee ballots while Democrats have cast 40 percent. The same percentage of Republican absentee ballots were cast ahead of Election Day in 2012. Democrats cast 39 percent in Florida the last presidential election cycle. President Barack Obama won Florida in 2008 and 2012.
These numbers don't present a clear problem for Republicans, but the data from North Carolina show a much grimmer picture.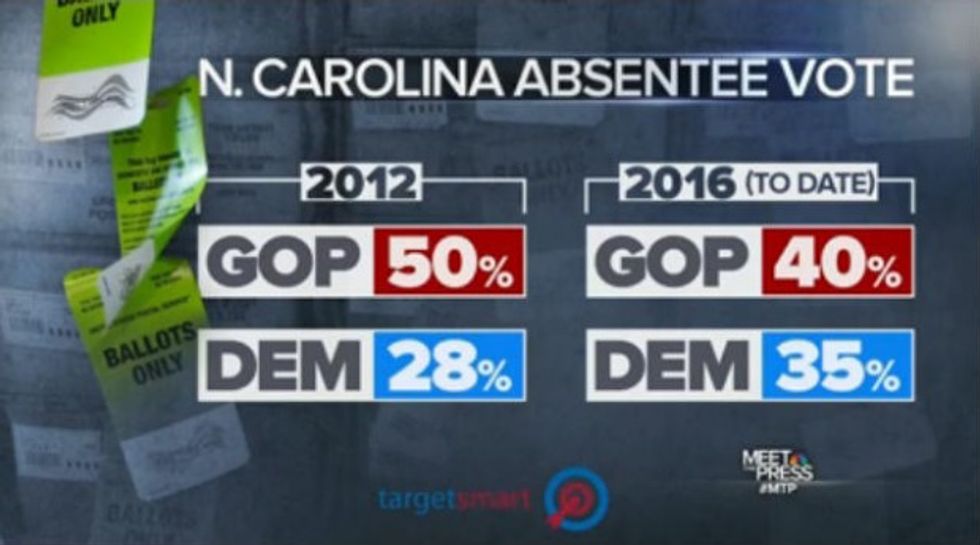 Image source: NBC News
In the Tar Heel State, Republicans have cast 40 percent of absentee ballots while Democrats have cast 35 percent of absentee ballots. In 2012,  North Carolina's GOP voters cast half of all absentee ballots, while the state's Democrats cast just 28 percent.
Obama won North Carolina in 2008 and lost North Carolina only narrowly to Mitt Romney in 2012.
(H/T: AdamDuaneBrown.com)