Democratic National Committee Chairwoman Donna Brazile said last week that a number of her WikiLeaks emails were "doctored," implying that she either didn't send them or the messages she did send were altered. But a technology blog is now calling her bluff.
"I have seen so many doctored emails. I have seen things that come from me at two in the morning that I don't even send," Brazile told Fox News' Megyn Kelly following Wednesday's third and final presidential debate in Las Vegas. Brazile had been asked specifically about one email that indicated Hillary Clinton may have received a Democratic primary debate question ahead of the event, which aired on CNN in March.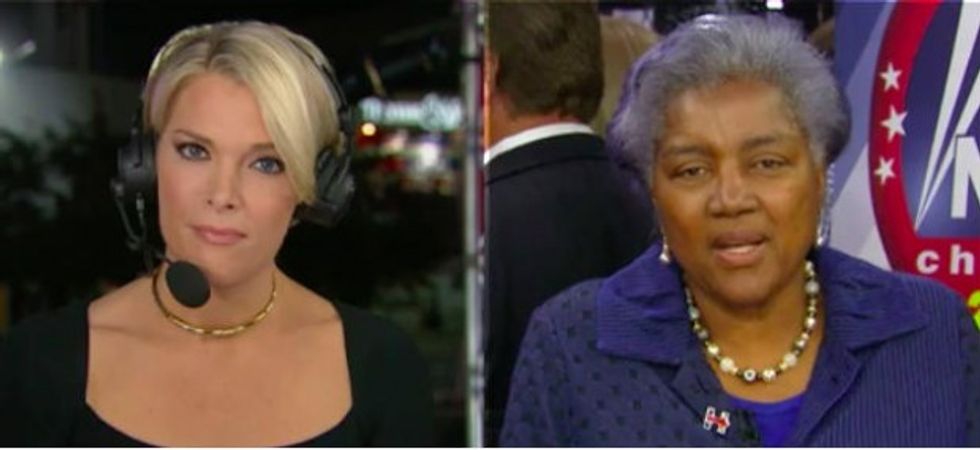 Image source: Fox News
But the technology blog, Errata Security, explained in a post published Friday that the email in question did, in fact, come from Brazile. Further, the blog offered proof the email was not "doctored," as the DNC chairwoman had claimed. Had the message been altered, the program would have flagged the email as being "unverified."
It reportedly used a system called DomainKeys Identified Mail, which essentially acts as a spam guard. It can verify the actual sender of an email and ensure the content is not altered between the time it is sent and the time it is received.
"It took less than five minutes. It took me longer to document what I had found," cybersecurity expert Robert Graham told Fox News.
Clinton's running mate, Virginia Sen. Tim Kaine, has also floated the possibility that the emails released by WikiLeaks are not authentic. However, neither the DNC chairwoman nor the vice presidential candidate has provided any evidence for their claims.
The Democratic National Committee did not immediately respond to TheBlaze when asked about the comments Brazile made last week.