Republican nominee Donald Trump Tuesday pushed back against rumors that he is interested in starting a television network following the election — a rumor that has been circulating for months.
Trump said in a radio interview with WLW-AM that he has only one interest right now: defeating Democrat Hillary Clinton and winning the White House on Election Day.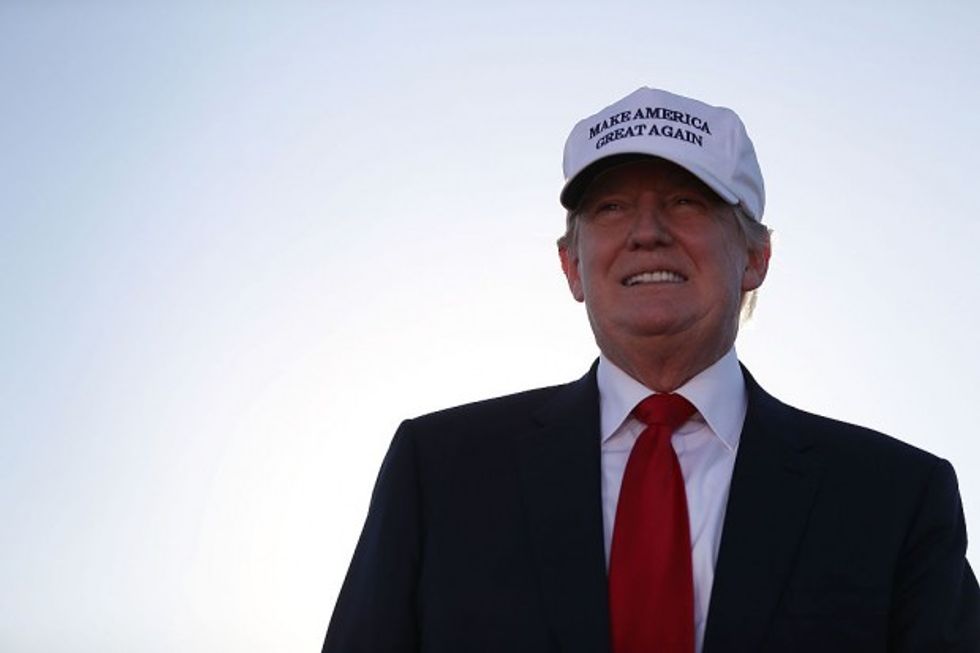 Getty Images/Joe Raedle
"No, I have no interest in Trump TV," Trump said. "I hear it all over the place. I have a tremendous fan base, we have a tremendous base. We have the most incredible people, but I just don't have any interest in that. I have one interest and that's Nov. 8."
The billionaire businessman went on to say in the interview that he thought he was winning in most important battleground states, citing recent polls.
"We're leading in states that we really have to win," he said. "So, no, I have no interest in beyond that, I have interest in making America great again."
However, many believe that Trump has already launched his media venture. Before the last debate between him and Clinton, Trump's team hosted a pre-debate show on his Facebook page, utilizing Facebook's "live stream" feature.
And on Monday, the campaign announced that Trump's team would begin hosting a nightly program on Trump's Facebook page through Election Day.
(H/T: CNN's KFile)