Four teens were arrested and charged after up to 100 youths — flash-mob style — roamed a Philadelphia college campus and beat up students, attacked a police officer and threw rocks at passing vehicles over the weekend, authorities told WCAU-TV.
One even punched a police horse in the face and head, the station added.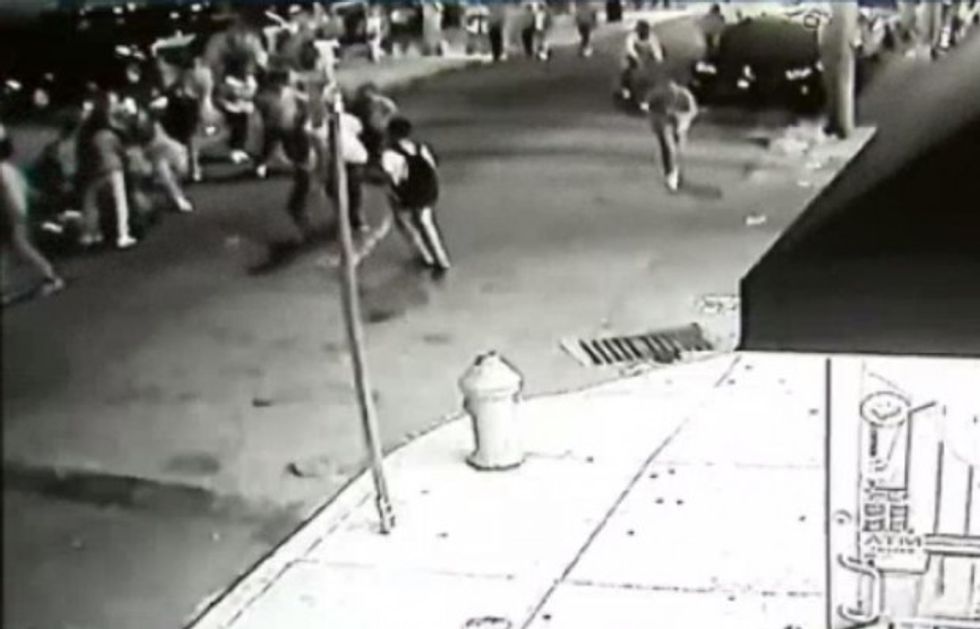 Image source: WCAU-TV
As many as six Temple University students were injured in Friday night's attack, along with one university officer. An unidentified student told The Tab that she and her boyfriend were targeted.
"My boyfriend ran and got away but the second I tried to run, they grabbed me by my hair and started beating my head and back," she told the outlet. "I somehow got to the other side of Oxford Street by the time they got me to the ground. I remember shoes coming for my face and after that I heard other kids from the group saying, 'Yo chill, yo chill it's just a girl,' and they pulled my attackers off me."
A Temple police officer was attacked by a 15-year-old boy she was trying to capture after he was seen throwing rocks at cars, police said. The officer landed on her patrol bike after being thrown to the ground, police added. The teen was caught a block away, and the officer suffered a bruised leg and scraped knee, police told the station.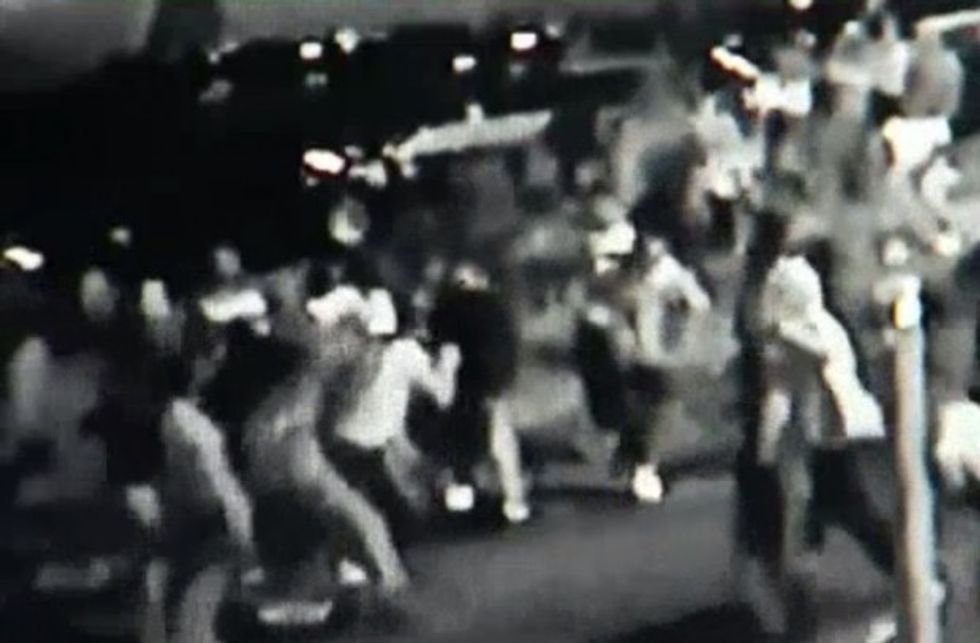 Image source: WCAU-TV
Another 15-year-old boy approached a mounted equine officer trying to disperse a large crowd and punched the horse in the head and face, police told WCAU, adding that the teen was captured after a short chase.
An 18-year-old woman and two 19-year-old men were beaten up by as many as 30 attackers, police said. She suffered scraped and cut legs, police told WCAU, adding that her cellphone was smashed and debit card was stolen. An iPhone, wallet, backpack and Bluetooth wireless speaker were taken from the men, police added. Their suspected attackers weren't arrested, the station said.
Despite up to 50 youths being taken into custody, only four teens — 15 to 17 years old — were charged in connection with the rampage, police said. Those charges included aggravated assault, robbery and assaulting a police officer, WCAU reported.
Joe Lauletta, the father of an apparent victim who ended up in the hospital, wrote on Facebook that his daughter's attacker "held her down and kicked and stomped on her repeatedly," and he called the mob "sick animals."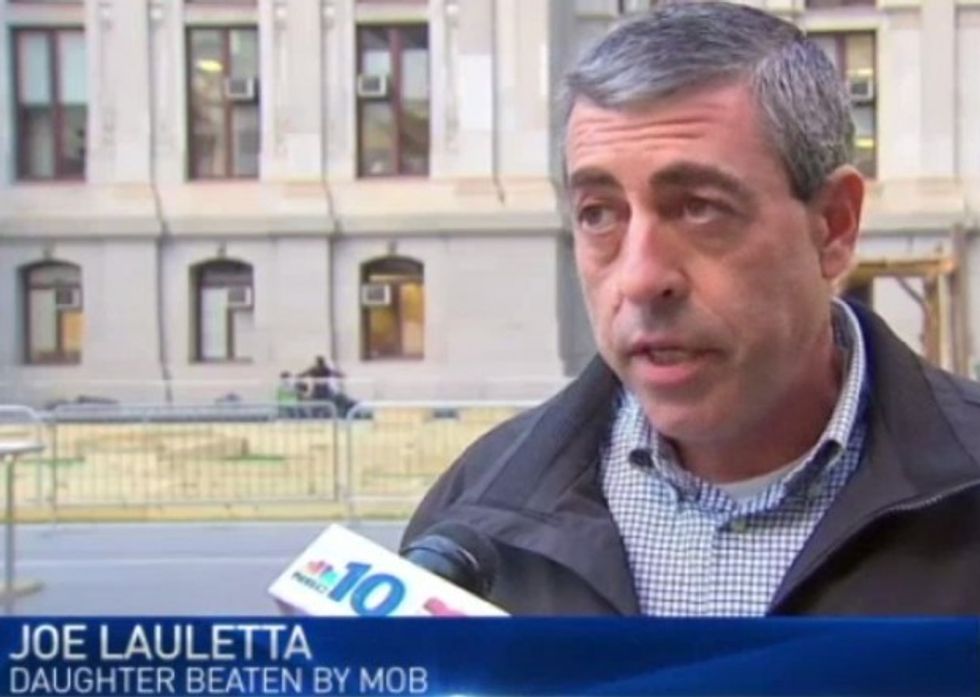 Image source: WCAU-TV
"Rage is running through my mind the whole time," he also wrote on his Facebook post.