Everything conservatives predicted about Obamacare has come true, according to Joe Scarborough, host of MSNBC's "Morning Joe."
During a Tuesday morning discussion on Republican presidential nominee Donald Trump's standing in national and swing-state polls, the show's panel agreed that, if the billionaire businessman began to talk about the failures of Obamacare, he could begin to turn the numbers around.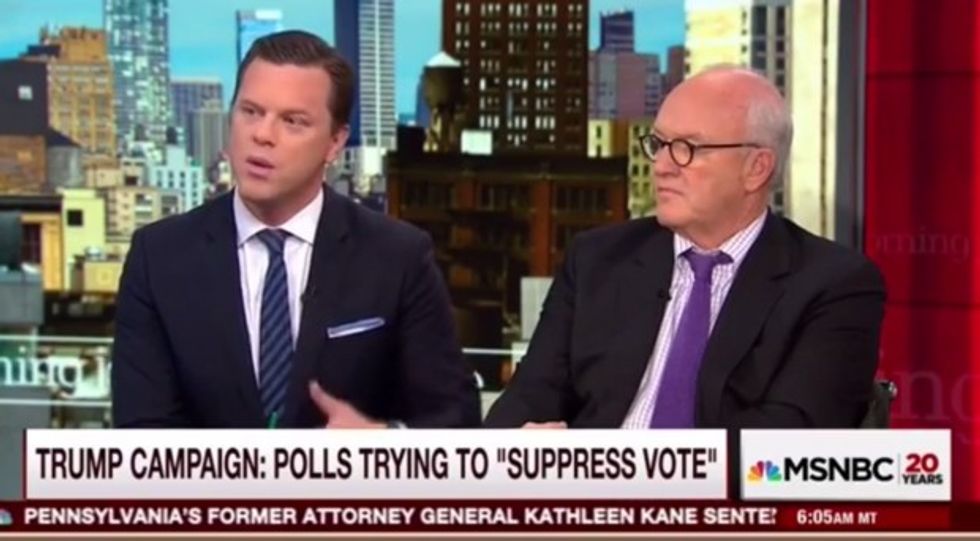 Image source: YouTube
"He does have an issue to use if he is smart," show co-host Willie Geist said, "which is this Obamacare story about premiums going up 25 percent in certain plans, 22 percent in other plans, and choice shrinking — all things predicted by conservatives."
"Everything conservatives predicted about Obamacare is coming true," Scarborough affirmed.
BBC reporter Katty Kay chimed in to say that she believes Trump will take advantage of the Obamacare premium hike news as soon as Tuesday afternoon: "You're right, Willie, I hear it out on the campaign trail a lot. I'm going to go straight down to Orlando after this to go to a Trump rally. I'm sure he'll bring up the health care premiums."
"It's devastating to middle-class families how much health care premiums have gone up," she continued. "He can make traction on that, but he has to make such big numbers in places like Nevada, it's very hard to see how he gets to that 270."
It was announced Monday that premiums under President Barack Obama's prized health care law are set to soar 22-25 percent in 2017, despite claims from Democrats and Obama during their stumping for the law that health care prices would decrease.