Donald Trump's campaign is done hosting high-dollar fundraisers for the remainder of the election, largely leaving the Republican Party he represents on its own to fund get-out-the-vote efforts before the election.
In a new report from the Washington Post, Trump national finance chairman Steven Mnuchin said Trump Victory, a joint fundraising forum between the Republican National Committee and the billionaire businessman's campaign, hosted its final formal fundraiser on Oct. 19, a Las Vegas luncheon ahead of the final presidential debate.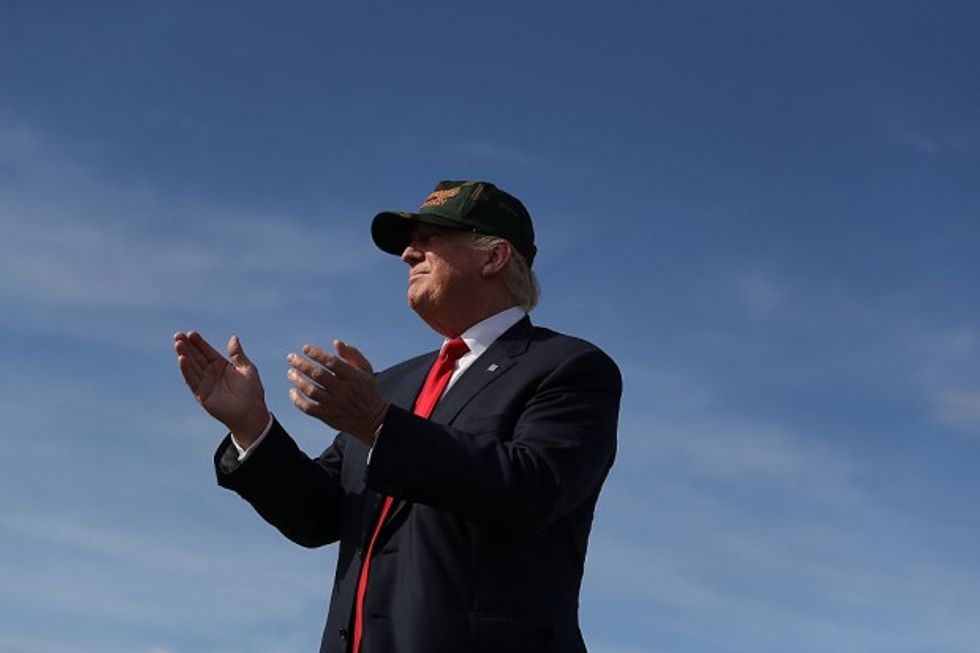 Donald Trump (Joe Raedle/Getty Images)
"We've kind of wound down," he said of the fundraisers. "But the online fundraising continues to be strong."
By contrast, Hillary Clinton still has 41 formal fundraising events on the books between now and Nov. 3. Those fundraisers will feature some of the Democratic presidential nominee's high-profile surrogates, such as her daughter, Chelsea, singer Cher and her running mate, Virginia Sen. Tim Kaine.
The Trump campaign is minimizing the decision to end the fundraisers, noting there will be a few more high-dollar events with hosts like the GOP candidate's son, Donald Jr., but according to Mnuchin, "there is virtually nothing planned."
"We have minimized his fundraising schedule over the last month to emphasize his focus on political [events]," he told the Post. "Unlike Hillary, who has been fundraising and not out and about, he has constantly been out and about."
In a statement to TheBlaze, Jason Miller, Trump's senior communications advisor, pushed back against the Post's report and asserted fundraising efforts are not stopping, saying, "All fundraising, large and small, including our Victory effort, will continue though the end of the election."
In lieu of the pricey events, Mnuchin noted the campaign is still drawing big donations online. However, while that may be fine for the campaign itself, the Republican Party, which collected $40 million from Trump Victory last month, only gets 20 percent of internet revenue, while a majority of the money raised at big-dollar fundraisers goes through the party.
The cash collected via fundraisers is still very much needed because, according to spokeswoman Lindsay Walters, the RNC "continues to fundraise for the entire GOP ticket." Regardless, Mnuchin stands by his assertion that such events are unnecessary at this point.
"We couldn't be more pleased with how the fundraising has gone," he said. "We have big media buys, we have a terrific ground game."
And despite being far behind Clinton (as of Sept. 30, Trump's campaign had only raised $219 million to Clinton's $499 million), Mnuchin said he "couldn't be happier with the resources."
Trump has repeatedly promised to pour $100 million from his own pocket into the get-out-the-vote effort. To date, he has given $56 million. It remains to be seen if he will make good on his triple-digit vow.