Republican presidential nominee Donald Trump is terrified of losing his status and being subject to public humiliation, the New York Times gathered from a series of 2014 interviews.
Trump's biographer, Michael D'Antonio, published "The Truth About Trump" in May. He is against Trump's candidacy and furnished the tapes and notes from his extensive interviews with Trump and his family to the campaign of the billionaire's opponent, Democrat Hillary Clinton.
But the Clinton team didn't follow up on the tapes, so D'Antonio gave them to the Times — leading to an in-depth story examining Trump's psyche and a two-part episode for its election podcast, "The Run-Up."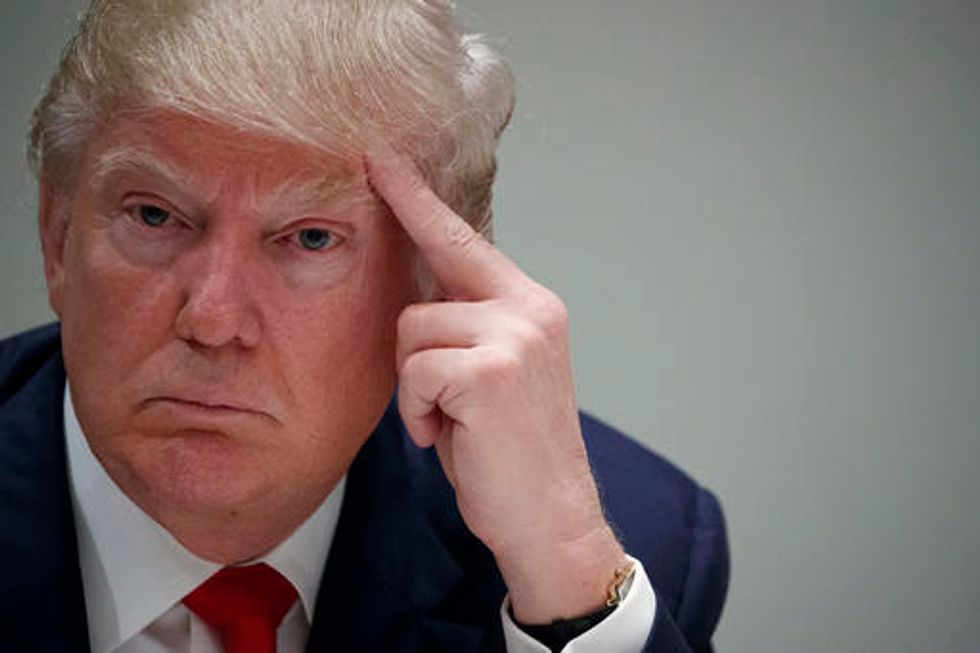 AP/Evan Vucci
The Times is harsh in its assessment of Trump's personality but uses anecdotes like being shown up on a ski trip with his former wife Ivana to illustrate the candidate's hatred of being humiliated:
The intense ambitions and undisciplined behaviors of Mr. Trump have confounded even those close to him, especially as his presidential campaign comes to a tumultuous end, and he confronts the possibility of the most stinging defeat of his life. But in the more than five hours of conversations — the last extensive biographical interviews Mr. Trump granted before running for president — a powerful driving force emerges: his deep-seated fear of public embarrassment.

The recordings reveal a man who is fixated on his own celebrity, anxious about losing his status and contemptuous of those who fall from grace. They capture the visceral pleasure he derives from fighting, his willful lack of interest in history, his reluctance to reflect on his life and his belief that most people do not deserve his respect.

In the interviews, Mr. Trump makes clear just how difficult it is for him to imagine — let alone accept — defeat.

"I never had a failure," Mr. Trump said in one of the interviews, despite his repeated corporate bankruptcies and business setbacks, "because I always turned a failure into a success."
The article, titled "What Drives Donald Trump? Fear of Losing Status, Tapes Show," also discusses how Trump was shaped by a stint in military school, and explains his infatuation with the media.