Defense Secretary Ash Carter has ordered the Pentagon to stop collecting re-enlistment bonuses given to service members more than a decade ago.
At the height of the wars in Iraq and Afghanistan, thousands of service members were promised big bonuses to re-enlist in the nation's military. But in 2010, a federal investigation found that a number of the payments made to California National Guard troops were improper, so the Pentagon started having recipients pay back what they had been promised years before — with interest, as TheBlaze previously reported.
But during an exclusive interview with NBC News, Carter said that because veterans made commitments to serve their country, especially during a time of war in the Middle East, the U.S. government should honor its commitments to them. He further noted in a statement released Wednesday:
Today, in keeping with that obligation, I am ordering a series of steps to ensure fair treatment for thousands of California National Guard soldiers who may have received incentive bonuses and tuition assistance improperly as a result of errors and in some cases criminal behavior by members of the California National Guard.
The reversal came as good news to thousands of service members struggling to make ends meet as a result of the scandal. Retired Army Master Sgt. Susan Haley, who now lives in Texas, is one of the 10,000 veterans breathing a sigh of relief.
"We are literally broke," Haley told KTBC-TV on Tuesday. Haley said she and her family had already exhausted their savings and were using their emergency savings fund to pay this month's bill.
"If this continues, we won't be able to make our house payment," Haley said.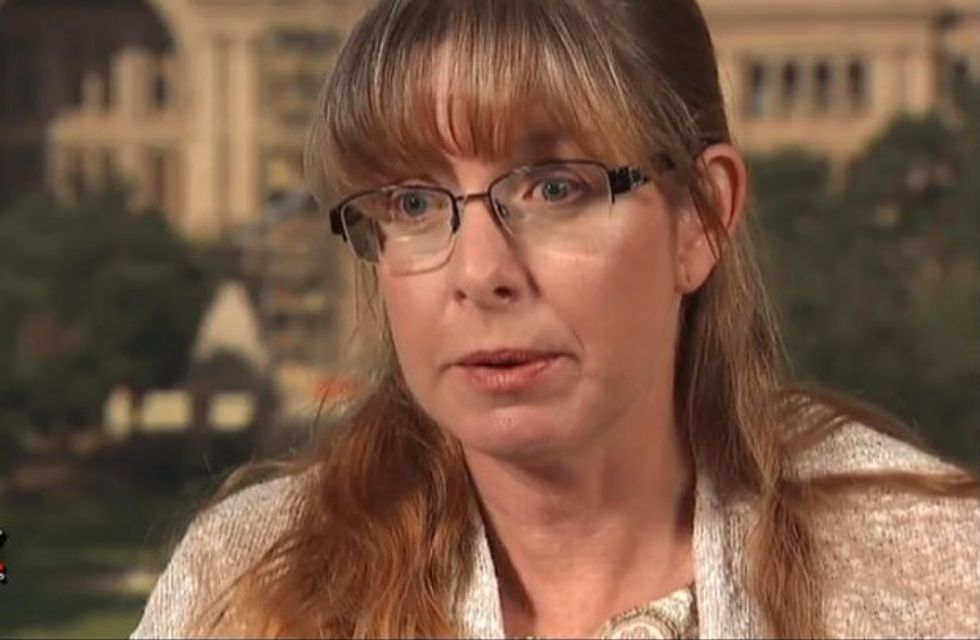 Retired U.S. Master Sgt. Susan Haley (Image source: KTBC)
It's currently unclear whether service members who have already paid back large sums of money will get any of it back. A Pentagon spokesman did not immediately respond to TheBlaze when asked that very question.