Republican nominee Donald Trump has a soft spot for New Hampshire, the state that gave him his first primary win and propelled him to the front of the GOP pack in February.
Wednesday's Monmouth University poll shows that he's starting to surge in the traditionally Democratic state — narrowing Democratic nominee Hillary Clinton's lead to four points, down from nine points in September.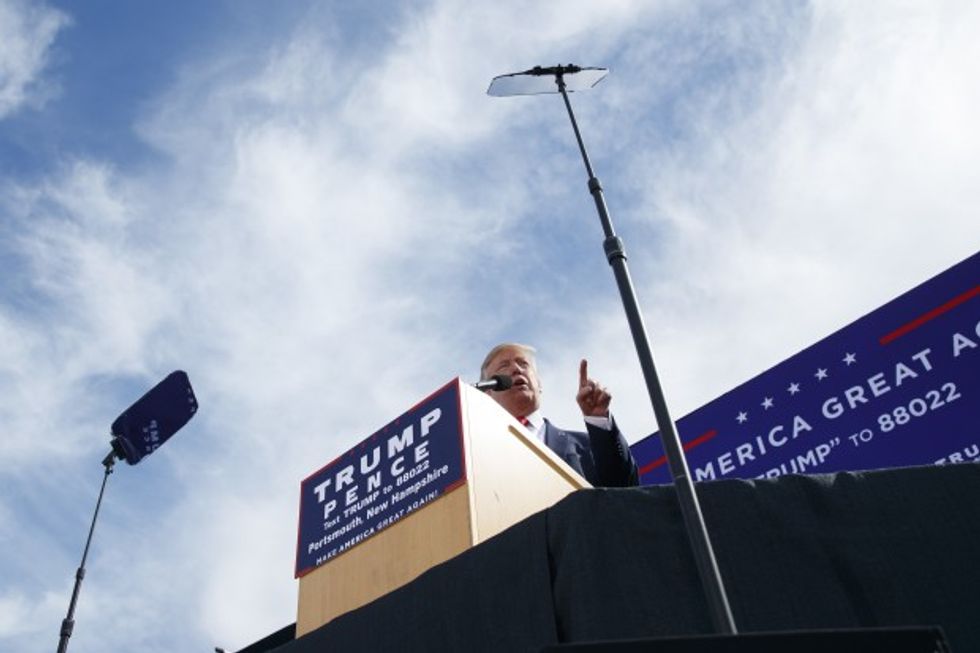 Republican presidential candidate Donald Trump speaks during an Oct. 15 rally in Portsmouth, New Hampshire. (AP/Evan Vucci)
Among likely Granite State voters, 46 percent of those polled support Clinton and 42 percent plan to vote for Trump on Nov. 8. Seven percent plan to vote for Libertarian Gary Johnson, and 1 percent say they will vote for Green Party candidate Jill Stein.
Last month, Clinton led Trump 47 percent to 38 percent.
Trump has been spending a lot of time campaigning in the Granite State, perhaps sensing an opportunity to pick up an upset victory.
"Trump's support among his base voters has ticked up, but not enough to erase Clinton's overall advantage," Patrick Murray, director of the Monmouth University Polling Institute, explained.
The state is worth four Electoral College votes.