LifeWay Christian Resources is pulling Jen Hatmaker's books from its shelves after the author and former HGTV star caused quite a stir earlier this week by expressing approval for gay marriage and the LGBT lifestyle.
"In the past, LifeWay Christian Resources published several resources with Jen Hatmaker," the Southern Baptist-led company said in a statement. "In a recent interview, she voiced significant changes in her theology of human sexuality and the meaning and definition of marriage — changes which contradict LifeWay's doctrinal guidelines."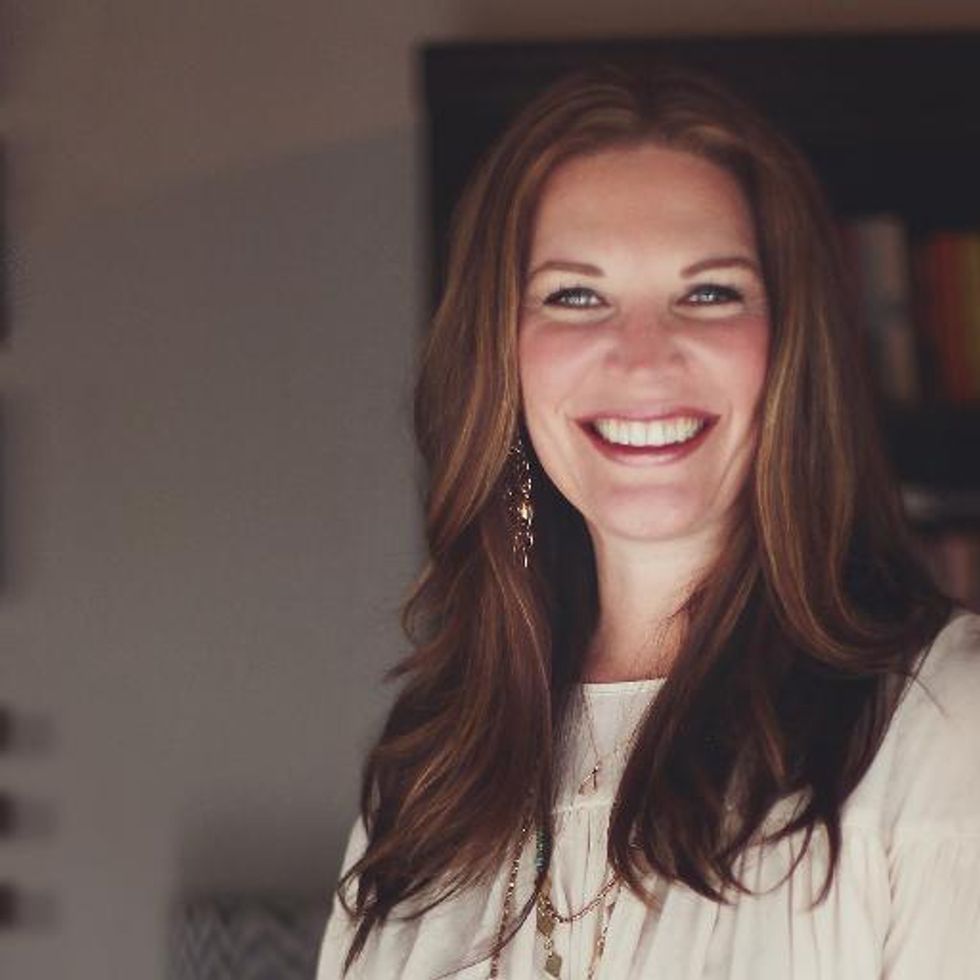 Twitter/@JenHatmaker
During a discussion with Religion News Service columnist Jonathan Merritt this week, Hatmaker asserted that "any two adults have the right to choose who they want to love" and are entitled to "the same legal protections as any of us." She continued:
From a spiritual perspective, since gay marriage is legal in all 50 states, our communities have plenty of gay couples who, just like the rest of us, need marriage support and parenting help and Christian community. They are either going to find those resources in the church or they are not.

Not only are these our neighbors and friends, but they are brothers and sisters in Christ. They are adopted into the same family as the rest of us, and the church hasn't treated the LGBT community like family. We have to do better.
Hatmaker, known by many in Christian circles for her often-funny blog posts about different cultural issues facing the church, went on to tell Merritt she would attend the wedding of a gay friend "with gladness" and "would drink champagne" because she wants the "very best for my gay friends."
But it was perhaps her assertion that LGBT marriages can be "holy" that earned Hatmaker the most criticism:
I do. And my views here are tender. This is a very nuanced conversation, and it's hard to nail down in one sitting. I've seen too much pain and rejection at the intersection of the gay community and the church. Every believer that witnesses that much overwhelming sorrow should be tender enough to do some hard work here.
While the best-selling author has so far declined to comment on LifeWay's decision, Merritt, the author of the original story, weighed in on Twitter, calling the backlash — and presumably the bookstore's removal of Hatmaker's books — evidence that "organized Christianity is withering in the West."
If you wonder why organized Christianity is withering in the West, see the nasty criticism of @JenHatmaker. God, help us live 1 Cor 13:1.

— Jonathan Merritt (@JonathanMerritt) October 27, 2016
It is worth noting this is not the first time Hatmaker has commented on issues pertaining to the LGBT community. In a viral Facebook post last year, she reached out to "LGBT folks" to say, "There is nothing 'wrong with you,' or in any case, nothing more right or wrong than any of us."