Democratic nominee Hillary Clinton has made strides in two key swing states, nearly erasing Republican nominee Donald Trump's previous leads in both Georgia and Iowa.
The latest Quinnipiac University Swing State Poll, released Thursday, shows that Clinton is at 43 percent in Georgia, compared to Trump's 44 percent and 8 percent for Libertarian Gary Johnson. As recently as Sept. 22, Trump was at 47 percent in the state and Clinton was at 40 percent.
In Iowa, the two major-party candidates are tied at 44 percent, with 4 percent of likely voters aligning with Johnson and 1 percent supporting Green Party candidate Jill Stein. In late September, Trump led the state with 44 percent of likely voters, compared to Clinton's 37 percent.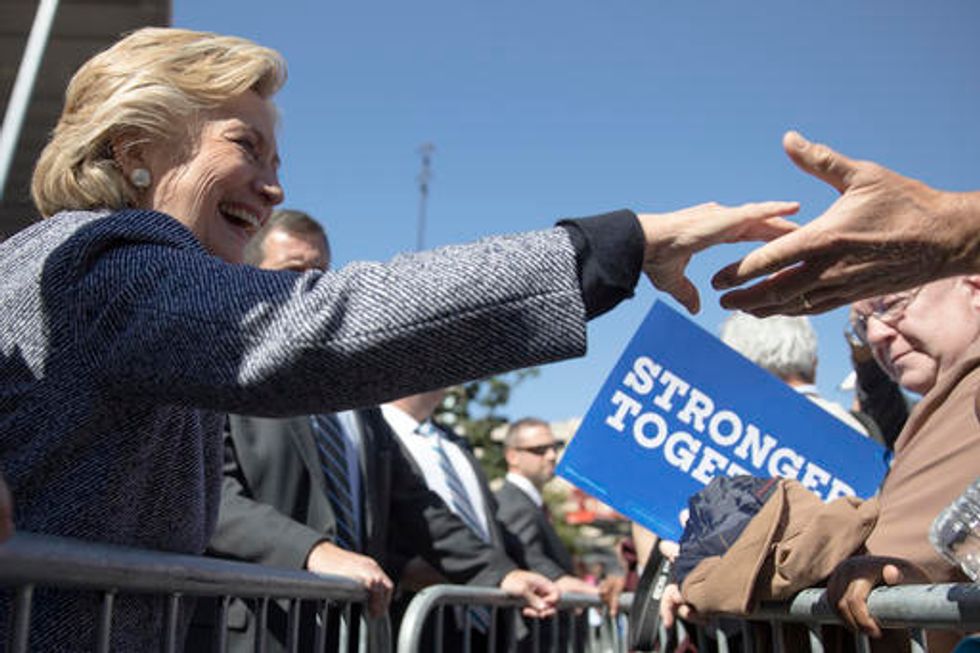 Hillary Clinton greets attendees during a campaign stop in Des Moines in late September. (AP/Matt Rourke)

"Time is running out, and Donald Trump has lost his leads and now is tied with Hillary Clinton in Iowa and Georgia," said Peter Brown, assistant director of the Quinnipiac University Poll. "North Carolina appears to be moving in her direction also."
And in other swing states, like Virginia and North Carolina, Clinton's leads are holding strong.
"Virginia, which 12 years ago was a solidly Republican state, is now 'true blue' in its presidential ballot and one of the most Democratic states south of the Mason-Dixon line," Brown said.