There is no doubt the now-infamous comments Donald Trump made about women in a leaked "Access Hollywood" tape from 2005 hurt the Republican presidential nominee in the polls. And, in typical Trump fashion, the billionaire businessman is now considering a lawsuit against the network for publishing the audio.
Asked Thursday by Fox News host Bill O'Reilly if he believes his poll numbers were damaged by the video, which depicted him saying he can "do anything" to women, including "grab them by the p***y," because he's famous, Trump seemed unsure. But he did say the fact that the clip made it to headlines in the first place is the result of an "illegal act."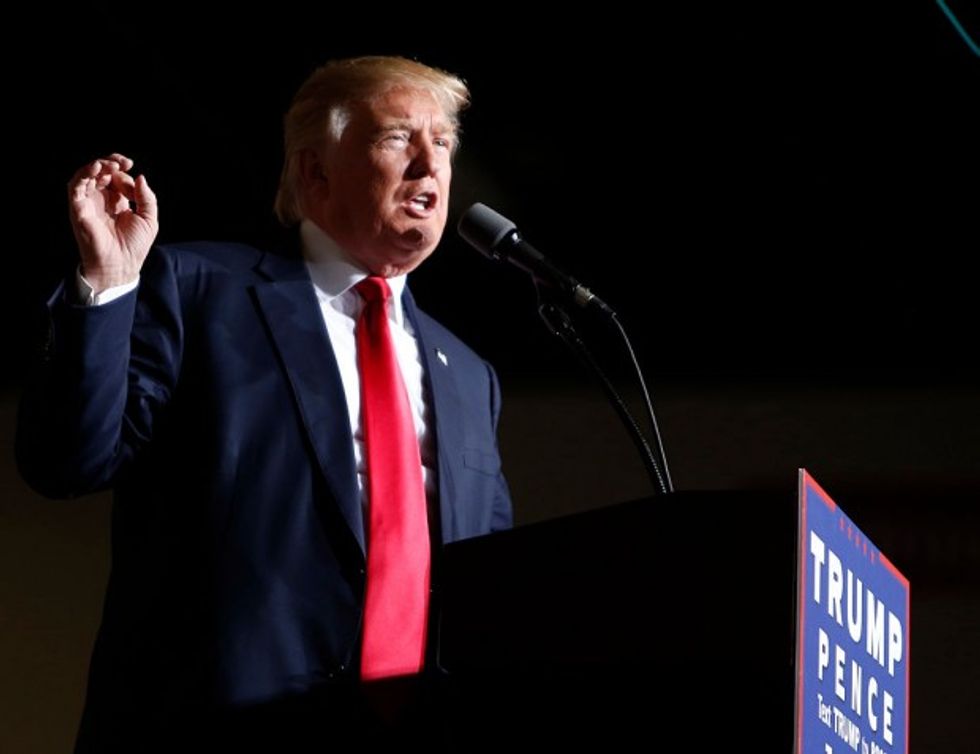 Donald Trump (JAY LAPRETE/AFP/Getty Images)
"The microphone was not supposed to be on," the real estate mogul told O'Reilly. "Not that I make that as an excuse for myself, but it was certainly an illegal act."
"You think it was illegal, what [NBC] did?" the Fox anchor followed up.
Trump said it was most definitely illegal because it was recorded in a "private dressing room." A majority of the clip exposes audio from inside the "Access Hollywood" tour bus.
When O'Reilly pointedly asked Trump if he plans to pursue legal action against NBC, the Republican standard-bearer said, "You'll see … We're gonna find out soon enough."
on "The O'Reilly Factor" tonight, Donald Trump hints at suing NBC over the "Access Hollywood" leak, per transcript: pic.twitter.com/o0FrQhGlAX

— Colin Campbell (@colincampbell) October 27, 2016