FBI Director James Comey is now seeking to explain himself after facing a lot of scrutiny for the way he informed Congress that the federal agency had determined to reexamine its investigation into Hillary Clinton's use of a private email server during her tenure as secretary of state.
In a letter, which the director penned Friday night and was obtained by The Washington Post, Comey said he felt an "obligation" to tell Congress about the development given he "testified repeatedly in recent months that our investigation was completed." While the probe was initially closed in July, Comey said new revelations about "the existence of emails that appear to be pertinent to the investigation" have led the bureau to reconsider.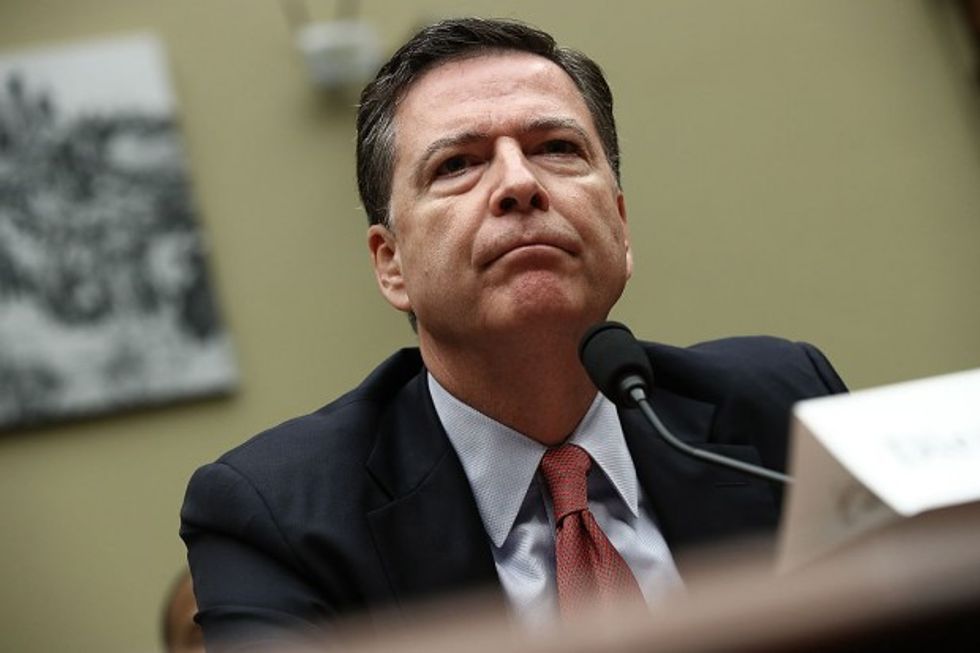 FBI Director James Comey testifying before the House Judiciary Committee on Sept. 28, 2016, in Washington, D.C. (Win McNamee/Getty Images)
Clinton, speaking to reporters during a 3-minute press conference Friday evening, called on the FBI to release "full and complete facts immediately," though she insisted voters have already "made up their minds" about the issue.
Comey, likely responding to the criticism he's received for his vague note to Congress Friday morning, sent the following to his employees:
This morning I sent a letter to Congress in connection with the Secretary Clinton email investigation. Yesterday, the investigative team briefed me on their recommendation with respect to seeking access to emails that have recently been found in an unrelated case. Because those emails appear to be pertinent to our investigation, I agreed that we should take appropriate steps to obtain and review them.

Of course, we don't ordinarily tell Congress about ongoing investigations, but here I feel an obligation to do so given that I testified repeatedly in recent months that our investigation was completed. I also think it would be misleading to the American people were we not to supplement the record.

At the same time, however, given that we don't know the significance of this newly discovered collection of emails, I don't want to create a misleading impression. In trying to strike that balance, in a brief letter and in the middle of an election season, there is significant risk of being misunderstood, but I wanted you to hear directly from me about it.
The emails that led the FBI to review its probe of Clinton's email practices were discovered during the agency's investigation into disgraced former Rep. Anthony Weiner's sexting scandal. Weiner is the estranged husband of longtime Clinton aide Huma Abedin.
All this comes just 11 days before Americans go to the polls to vote for Clinton or Republican presidential nominee Donald Trump, who has already capitalized on the issue, saying late Friday night during a rally in Cedar Rapids, Iowa, that "at last, justice can be delivered."