Even as Obamacare's premiums have risen and state exchanges have failed, the three network news outlets have spent only 10 minutes and 21 seconds covering the health care system this year.
According to a study by the Media Research Center, ABC, NBC and CBS had spent only a few minutes of time each covering the system between January and the end of October, whether positively or negatively.
What's more, the three major non-cable networks had spent zero time covering the issue until Oct. 3, when former president Bill Clinton referred to issues with Obamacare in a campaign speech on his wife Hillary Clinton's behalf.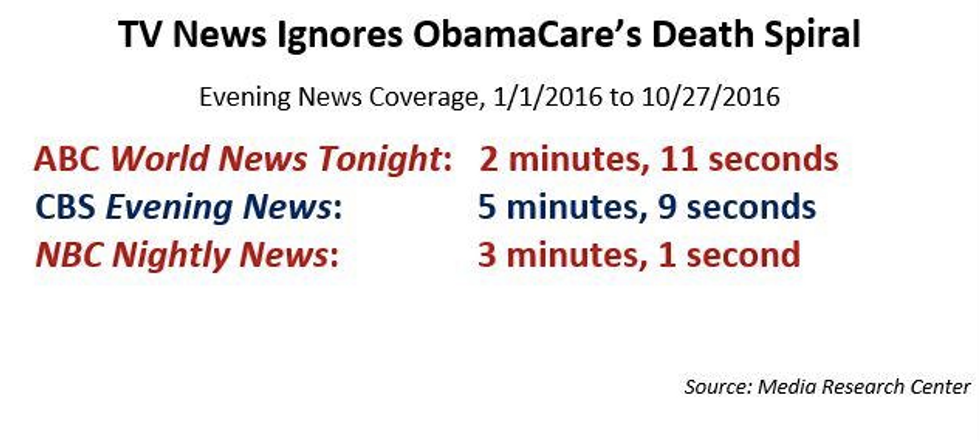 Of the three networks, CBS spent the most time covering Obamacare woes, spending 5 minutes and 9 seconds on the topic in 2016. NBC spent 3 minutes and 1 second on it, and ABC covered Obamacare for 2 minutes and 11 seconds.
Last week, Hillary Clinton responded to news that premiums had risen with a statement that said she wants to "build on the progress" the program has made. Premiums are expected to increase again by double digits in 2017.