The man who destroyed Donald Trump's star on the Hollywood Walk of Fame last week with a pickaxe and sledgehammer could be facing felony charges, the New York Post reports.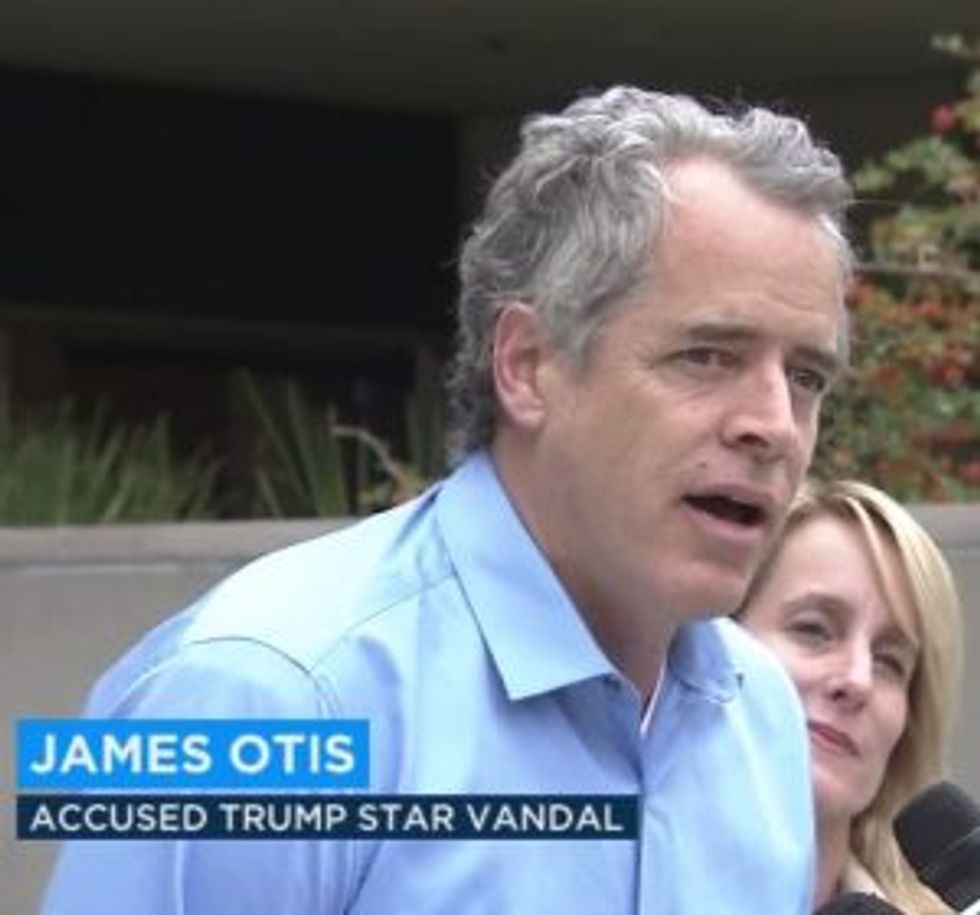 James Otis. (Image source: KABC-TV)
James Otis, the man who was allegedly behind the vandalism, could be facing up to three years in prison if found guilty.
From the Post:
The Los Angeles Police Department will recommend to the district attorney that Otis be prosecuted with a felony rap, a law-enforcement source said told TMZ. The Hollywood Chamber of Commerce, which will have to foot the bill for the star's repairs, supports the charge.
However, Otis says he has no regrets.
"I'm not at all ashamed of what I've done," he said during a press conference last weekend, according to KABC-TV. "What Mr. Trump has done is he's derailed the entire election. I got so upset. I got so frustrated and angry and that's why I did this."
Early in the morning last Wednesday, Otis, dressed as a city construction worker, pulverized Trump's star as cameras were rolling. He reportedly wanted to remove the entire star so he could sell it and donate the money to benefit the women Trump has allegedly sexually assaulted.
The star is valued at around $30,000.
Otis is heir to the Otis Elevator Company fortune, according to the Daily Mail. He said he plans to fully reimburse the city for the cost of the star.