Trouble didn't take long to find University of Pittsburgh students who set up a campaign table for Republican presidential nominee Donald Trump on a campus walkway last week.
It started harmlessly enough, depending on your definition, when passers-by yelled things such as, "F*** the white male patriarchy!" at those manning the table across from Hillman Library, the Pitt Maverick reported.
Another "student came up to us and made a claim about how Trump wants to get rid of 'his people,'" sophomore Kirk Breiner added to the Maverick.
Then things escalated.
A man declaring the table supported a "racist" candidate approached Breiner and another student volunteer Matt Kerlin, grabbed a stack of Trump door-hangers and nearly started a fight, the paper said.
Later two students came over to the table, and one swept all the Trump literature to the sidewalk while the other flipped the table upside-down: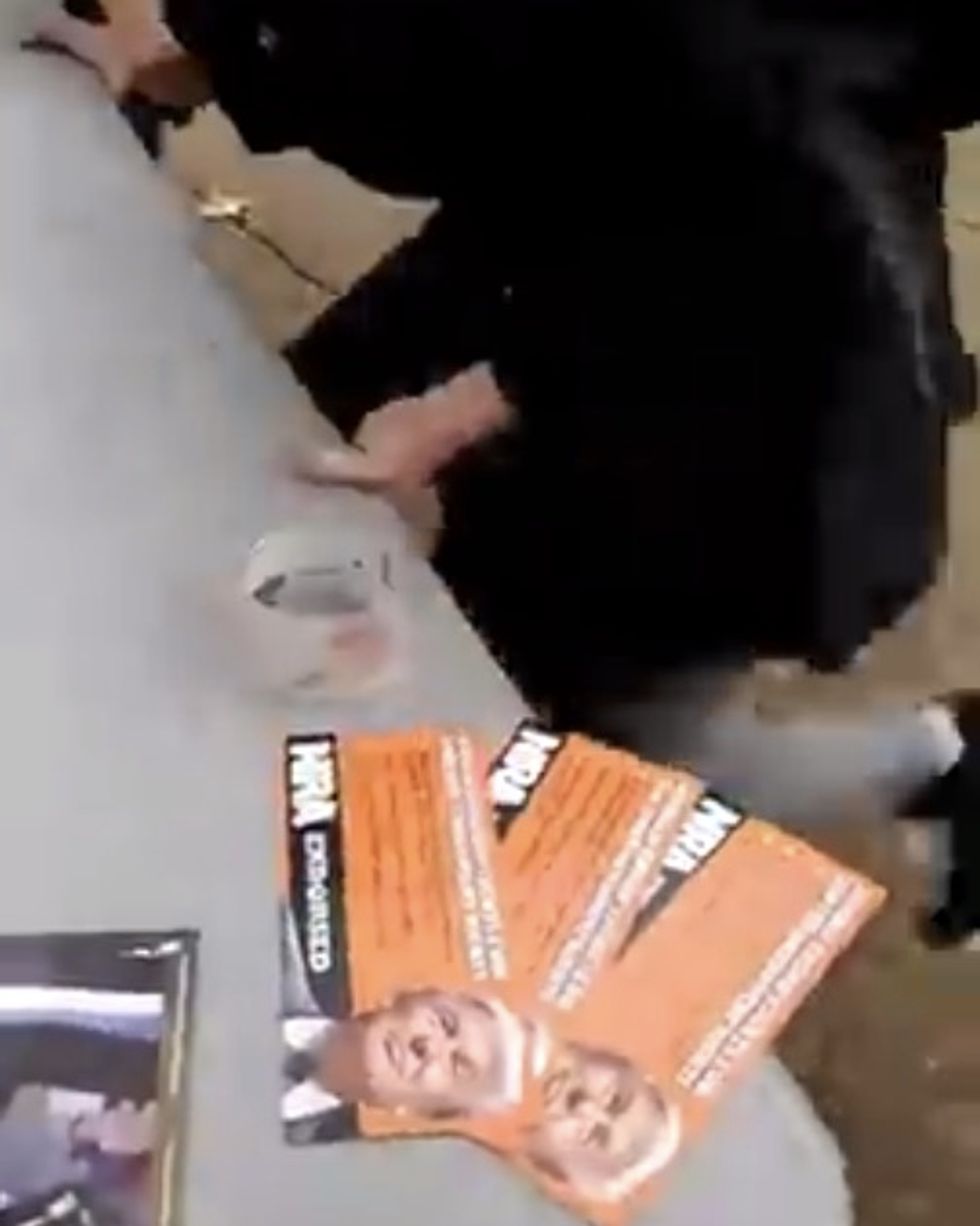 Image source: YouTube
The culprit then scurried away: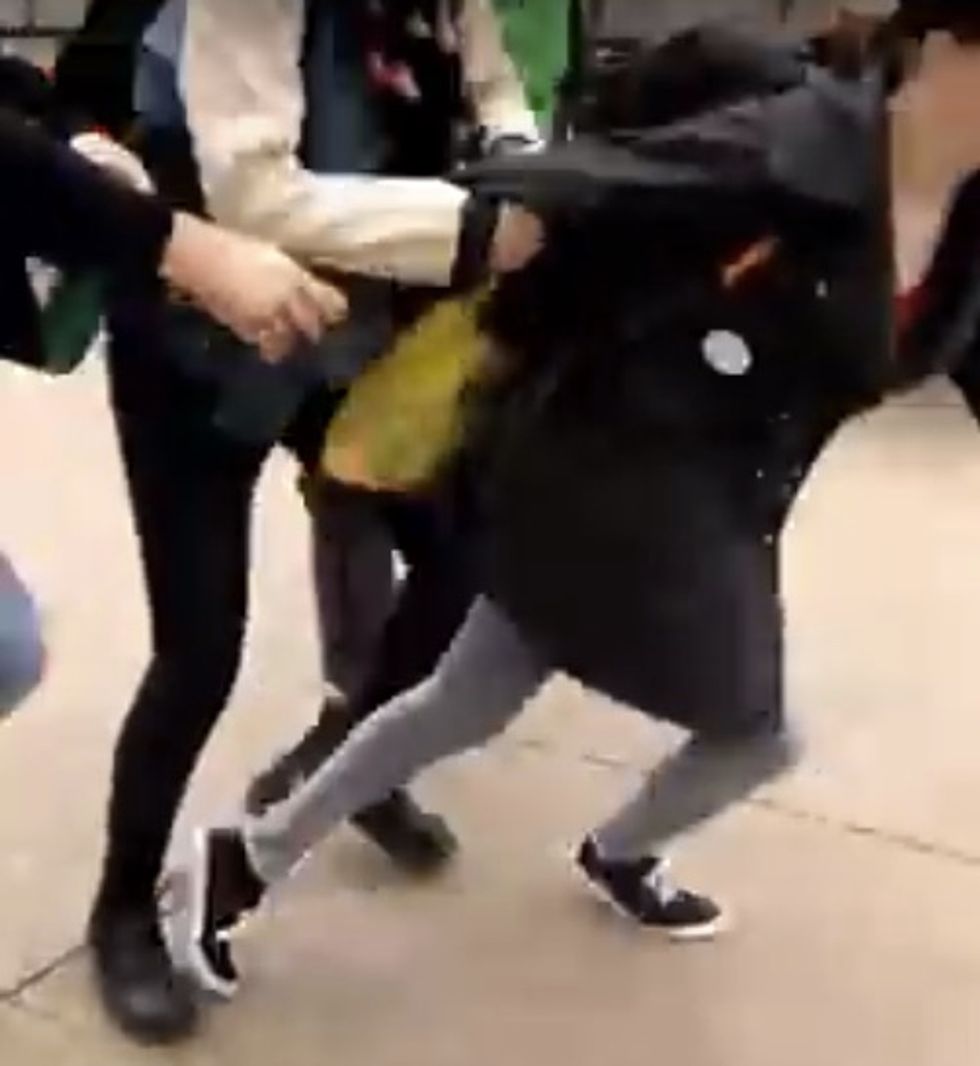 Image source: YouTube
"And we're the violent ones," one person, presumably a Trump supporter, was heard sarcastically noting on a video of the incident.
Sophomore Steven Evanovich shot the clip and contacted campus police, who are investigating, the paper said.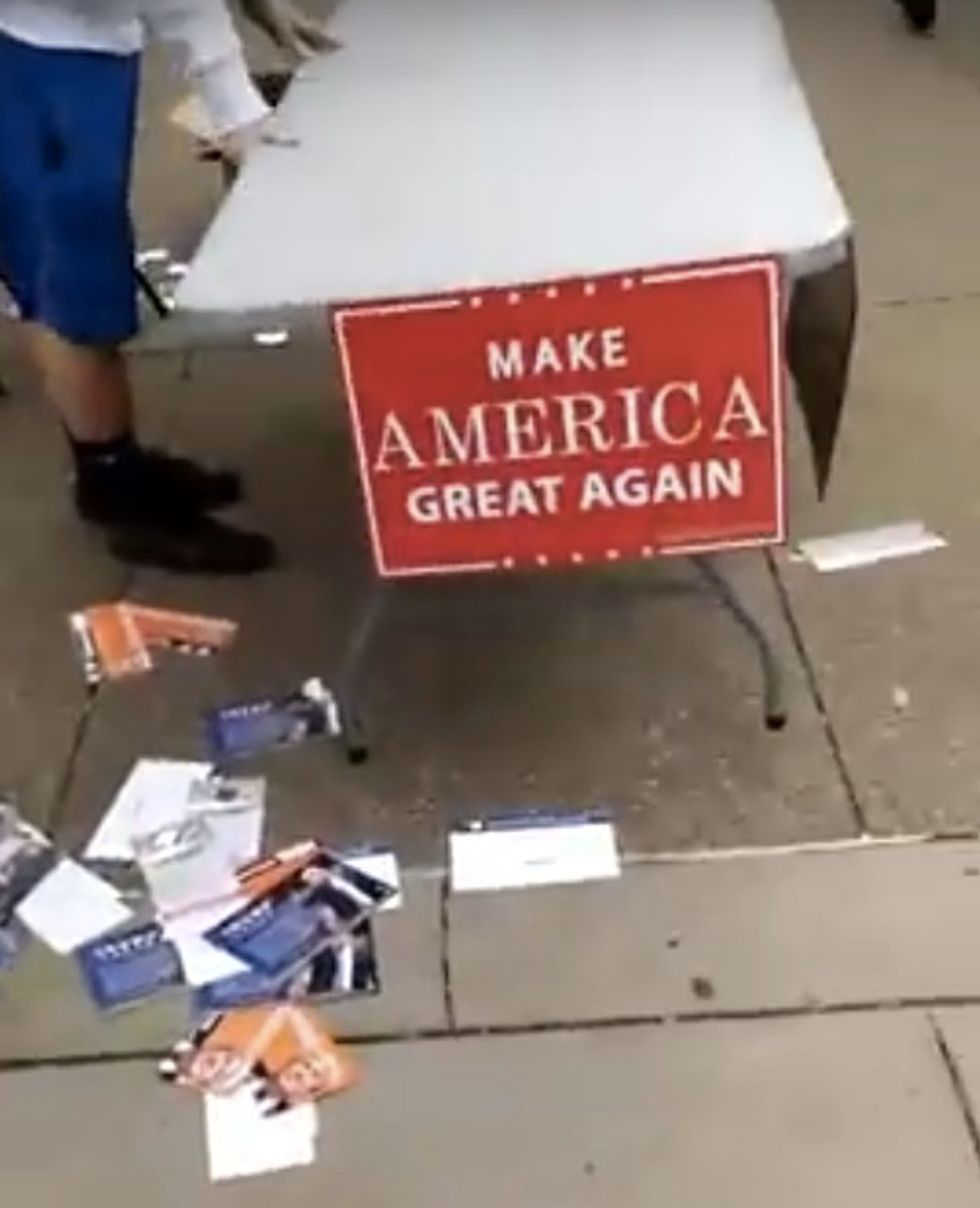 Image source: YouTube
"It's a shame that different opinions are met with such hostility at institutions of higher learning," Evanovich told the Maverick. "Calling Trump's rhetoric 'hate speech' actually reinforces and encourages the notion that violence against conservative or dissenting students is justified, and my own campus shouldn't be a place where my friends or I are fearful for having opposing opinions."